HealthNotes
Managing Diabetes? Nuts Provide Health-Promoting Fats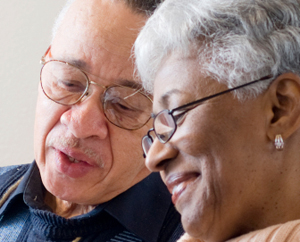 People with diabetes who replaced carbohydrate calories with equal calories from nuts improved their blood sugar control
Once maligned for their high fat and calorie content, nuts are now recognized as healthy foods that may actually help protect us against heart disease, diabetes, and obesity. Further research suggests that nuts are not just preventive but may also be healthful for people already managing disease. A study in Diabetes Care found that people with diabetes who replaced carbohydrate calories with equal calories from nuts improved their blood sugar control and lowered their LDL ("bad") cholesterol levels in three months.
Replacing carbs with nuts
The study included 117 people with type 2 diabetes, all being treated with blood sugar-lowering medications, who were following a special diet to help manage their diabetes, reduce cholesterol levels, and lose weight. They were divided into three groups and given supplemental foods to replace some of their regular carbohydrate portions:
one group received a portion of mixed nuts;
the second group received whole-wheat, fruit-sweetened muffins; and
the third group received a half portion of mixed nuts and a half portion of muffins.
The supplemental foods were intended to provide 20 to 30% of each day's calories. Most participants received 75 grams (2.5 ounces) of nuts, or three muffins, or 37.5 grams (1.25 ounces) of nuts and 1.5 muffins, but exact amounts were determined by the individual calorie requirements of each person.
The nuts were unsalted and mostly raw, with some dry roasted, and included almonds, pistachios, walnuts, peanuts, pecans, hazelnuts, cashews, and macadamias.
Nut eaters are healthier
After three months of eating the supplemental foods, lab tests revealed the following changes:
Hemoglobin A1c, a marker of long-term blood sugar control, improved more in the group eating a full portion of nuts than in the other groups.
Total cholesterol and LDL cholesterol levels fell only in people eating the full portion of nuts.
Another marker related to cardiac risk, apolipoprotein B (ApoB) levels, dropped in people eating both the full-portion and half-portion of nuts, though the effect was stronger in people eating the full portion.
There was no significant weight gain or loss in any of the groups.
"Our findings provide a specific food option for individuals with type 2 diabetes who wish to lower the carbohydrate content of their diet," said lead study author, Dr. David J. A. Jenkins at St. Michael's Hospital in Toronto, Ontario. "Because of their poly- and mono-unsaturated fats and their vegetable protein content, nuts fit well in low-carbohydrate, high-vegetable fat, and high-protein diets, which are increasingly being recognized as protective against heart disease and diabetes."
The best ways to eat nuts
Why are nuts so good for us? One reason is that the fats they contain are mostly mono- and poly-unsaturated, unlike the fats from animal foods, which are mostly saturated. They are high in fiber, vitamin E, and a host of minerals like magnesium and selenium. Nuts are healthiest for us if they are eaten as follows:
Unsalted. Even though salt is unlikely to diminish the positive effects of nuts on blood sugar and cholesterol levels, too much salt can increase the risks of high blood pressure and stroke.
Raw. High temperatures damage healthy mono- and poly-unsaturated fats, so if you want them toasted, dry roasting them on a baking sheet in an oven at a low temperature is second best. Baking them into things like bread or muffins is another reasonable way to prepare them, but remember that eating these foods adds carbohydrates as well.
In the right amount. Even though they are really good for us, nuts are high in calories—the average amount used in this study provided 475 calories! If you decide to add nuts to your diet, be sure to take something with approximately the same number of calories out.
(Diabetes Care 2011;34:1706–11)
Maureen Williams, ND, received her bachelor's degree from the University of Pennsylvania and her Doctorate of Naturopathic Medicine from Bastyr University in Seattle, WA. She has a private practice on Cortes Island in British Columbia, Canada, and has done extensive work with traditional herbal medicine in Guatemala and Honduras. Dr. Williams is a regular contributor to Healthnotes Newswire.