HealthNotes
Maintain Your Muscles, Even on Bed Rest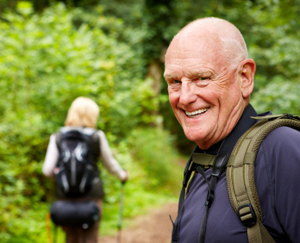 Inactive adults can lose 3 to 5% of their muscle mass every decade after age 30
Taking a supplement called
HMB
could help prevent muscle loss associated with prolonged inactivity, like being on bed rest during a hospital stay, reports a study in
Clinical Nutrition
.
What's HMB?
Hydroxymethylbutyrate, or HMB, is formed in the body from the breakdown of an amino acid called leucine. HMB can also be taken as a supplement and is sometimes used in combination with glutamine and arginine to prevent weight loss and preserve muscle mass in people with AIDS and cancer. When combined with an exercise program, HMB helps build muscle.
Muscle mass and strength decrease rapidly during periods of inactivity. When healthy seniors are put on bed rest for ten days, they lose about 6% of the muscle mass in their legs. Muscle loss can lead to lower strength, resulting in difficulty with activities of daily living and greater risk of falls.
HMB preserves muscle
Twenty-four healthy older adults between 60 and 79 years old took part in the study to determine the effects of taking HMB on muscle mass and strength following ten days of complete bed rest. The people were given 3 grams of HMB per day or placebo, starting five days before the bed rest period and continuing for eight weeks after it ended, during which they underwent resistance training rehabilitation. Results were encouraging:
People in the placebo group had a significant (almost 5%) decrease in total lean body mass (the mass of all the body's tissues, excluding fat) during the bed rest period.
People in the HMB group maintained their lean body mass during the bed rest period.
Many of the people in the HMB group had increased leg muscle mass and improved strength at the end of the rehabilitation period compared with pre-bed rest values.
"HMB was able to prevent the acute decline in muscle mass in older adults over ten days of bed rest, and this will most likely translate into maintenance of muscle strength/function during extended immobilization (i.e., hospitalization)," concluded the researchers. They added that more studies are needed to confirm the results found in this study.
Keeping muscles healthy as you age
Inactive adults can lose 3 to 5% of their muscle mass every decade after age 30. Even if you're physically active, you'll lose some muscle as you age as a result of changing hormone levels, decreased protein synthesis in the body, and alterations in nerve-muscle communication.
To help combat these changes, try the following:
Get enough protein. Aim for 25 to30 grams of protein with each meal.
Use it or lose it. Resistance training (using free weights or your own body weight) is essential for maintaining muscle mass.
Time your protein. Just as important as getting enough protein is knowing when to eat it. Make sure to have a high-protein meal or snack within 30 minutes of resistance training. This provides your body with the fuel to build muscle instead of breaking it down.
In addition to HMB, supplementing with essential amino acids and vitamin D may help preserve muscle mass in bedridden people.
(Clin Nutr 2013;doi:10.1016/j.clnu.2013.02.011)
Kimberly Beauchamp, ND, received her doctoral degree from Bastyr University, the nation's premier academic institution for science-based natural medicine. She co-founded South County Naturopaths in Wakefield, RI, where she practiced whole family care with an emphasis on nutritional counseling, herbal medicine, detoxification, and food allergy identification and treatment. Her blog, Eat Happy, helps take the drama out of healthy eating with real food recipes and nutrition news that you can use. Dr. Beauchamp is a regular contributor to Healthnotes Newswire.