HealthNotes
Magnesium May Minimize Hot Flashes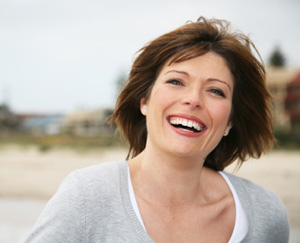 Important food sources of magnesium include nuts, halibut, spinach, legumes, and whole grains
Finding safe and effective ways to ease hot flashes can be a challenge for many women, but a new study in Support Care Cancer reports that supplemental magnesium helped relieve the severity and number of hot flashes in women with breast cancer.
Hot flash relief with Mg
Hot flashes can cause great discomfort and disrupt sleep and daytime activities. They are particularly common in women who have taken chemotherapy for breast cancer, and there is a lack of safe and effective options to relieve hot flashes.
In this pilot study, 29 women (average age 54 years), who had breast cancer and at least 14 hot flashes a week, received one 400 mg tablet of magnesium oxide (250 mg of elemental magnesium) per day for four weeks. If after two weeks of taking magnesium the women still did not have adequate hot flash relief, they raised the dose to 400 mg of magnesium oxide twice a day. Women filled out questionnaires about the frequency and severity of their hot flashes before and after taking magnesium.
Results showed:
Of 25 women who completed the study, 17 of them were raised to the higher 800 mg per day amount of magnesium oxide.
Hot flash scores (based on hot flash frequency and severity) among women who had completed the study, were reduced by more than 50% in 14 participants (56%) and by more than 25% in 19 participants (76%).
The average frequency among the women at the beginning of the study was 52 hot flashes per week, which decreased by 41% to 28 hot flashes per week after magnesium supplementation.
Women also reported that symptoms such as fatigue, sweating, and distress were also significantly improved. No change in sleep disturbance was seen.
Mild side effects occurred among four of the women and included headache, nausea and diarrhea, which caused two of these women to stop the treatment.
The study authors comment, "Magnesium appears to be a safe and inexpensive therapy for those with bothersome hot flashes. The greater than 50% reduction in symptoms suggests that oral magnesium is likely more effective than placebo . . ." The authors add that they will now conduct a randomized, placebo-controlled trial to confirm these findings.
Magnesium facts and tips
How does it work? It's not yet well understood, but magnesium is known to affect the function of nerves and blood vessels and to influence neurotransmitters such as serotonin, according to the study authors—all of which may be involved in the development of hot flashes.
How much is enough? The recommended dietary allowance of magnesium is 320 mg per day in non-pregnant women, and 420 mg per day in men over age 30, according to the National Institutes of Health Office of Dietary Supplements. But the amounts needed daily vary according to age, medical conditions, medications, and whether a woman is pregnant or breast-feeding. Talk with a doctor about how much magnesium is right for you, and if you are planning on taking a magnesium supplement talk with a knowledgeable healthcare professional about the risks and benefits.
Food sources. Important food sources of magnesium include nuts, halibut, spinach, legumes, and whole grains. Eating foods rich in magnesium is important for creating a balanced diet and optimizing health.
(Support Care Cancer 2011;19:859–63)
Jane Hart, MD, board-certified in internal medicine, serves in a variety of professional roles including consultant, journalist, and educator. Dr. Hart, a Clinical Instructor at Case Medical School in Cleveland, Ohio, writes extensively about health and wellness and a variety of other topics for nationally recognized organizations, websites, and print publications. Sought out for her expertise in the areas of integrative and preventive medicine, she is frequently quoted by national and local media. Dr. Hart is a professional lecturer for healthcare professionals, consumers, and youth and is a regular corporate speaker.