HealthNotes
Magnesium May Decrease Epileptic Episodes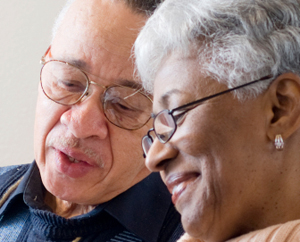 The number of days with seizures per month decreased by 50% or more in 9 of the 22 people
For more than a century,
magnesium
has been the standard treatment for a type of seizure disorder that has its onset during pregnancy, but not much is known about its usefulness in treating other types of seizure disorders. In a preliminary study published in the
Canadian Journal of Neurological Sciences
, researchers reported that some people with
epilepsy
(the general term for seizure disorders) had fewer seizures when they were treated with magnesium.
Magnesium helped when drugs didn't
The researchers examined the medical records from 22 people who had been seen at an epilepsy clinic between 2005 and 2011 who had not responded to regular medical treatment. They had then been treated with magnesium and followed for at least three months. Most were instructed to take 420 mg of magnesium oxide, providing 252 mg of elemental magnesium, twice daily, but a few people were instructed to take the same amount once daily and a few to take it three to four times daily.
After being on magnesium for 3 to 6 months, the number of days with seizures per month had decreased by 50% or more in 9 of the 22 people, had decreased by 75% or more in 7, and had decreased to 0 in 2 people. All of the responders were taking magnesium once to twice per day.
More research is warranted
"Our patient population represents seizure patients who are the most difficult to treat medically," the study's authors said. "Nevertheless, magnesium supplementation was able to significantly decrease the amount of seizure days per month, with two patients reportedly becoming seizure-free." They emphasized the importance of further research using a control (placebo) group, and suggested that better results might be seen with the use of a more absorbable form of magnesium such as magnesium acetate, magnesium lactate, or magnesium gluconate. When magnesium is poorly absorbed, it acts as a laxative and can cause diarrhea.
Take steps to control epilepsy
Although these findings don't tell us for sure whether magnesium can help people with epilepsy, magnesium is safe for most people and has other benefits, such as controlling blood pressure and regulating the heart rhythm. Here are some other things that may help control seizures in people with epilepsy:
A Ketogenic diet. This diet is very low in carbohydrates and very high in fats, causing changes in the body chemistry that have been found to reduce seizures in some people with epilepsy. This diet should only be undertaken with the guidance of a doctor or other qualified health care professional.
Vitamin E. Researchers have found that children with epilepsy may benefit from taking 400 mg of vitamin E per day. Whether vitamin E can help adults with epilepsy is still unclear.
Traditional Chinese herbs. Two Chinese herbal formulas that feature the herb, bupleurum, have been shown in preliminary trials to be helpful in people with epilepsy. These formulas were also found to be safe even in people taking antiseizure medications.
(Can J Neurol Sci 2012;39:323–7)
Maureen Williams, ND, completed her doctorate in naturopathic medicine at Bastyr University in Seattle and has been in private practice since 1995. With an abiding commitment to access to care, she has worked in free clinics in the US and Canada, and in rural clinics in Guatemala and Honduras where she has studied traditional herbal medicine. She currently lives and practices in Victoria, BC, and lectures and writes extensively for both professional and community audiences on topics including family nutrition, menopause, anxiety and depression, heart disease, cancer, and easing stress. Dr. Williams is a regular contributor to Healthnotes Newswire.