HealthNotes
Low-Fat Dairy Another Aid for Stroke Prevention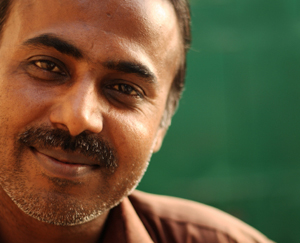 Choosing low-fat dairy is one of the things you can do to reduce your risk
Low-fat
dairy
might play a role in
stroke
prevention, says a new study published in
Stroke
. The study took place in Sweden, where researchers used questionnaires to collect information about diet, lifestyle, and health from almost 75,000 middle-aged and older adults. Their incidence of stroke was monitored for just over ten years.
Low-fat dairy eaters reduce their stroke risk
After analyzing this large set of data, the researchers noted the following:
There was a 5.4% overall incidence of stroke in the study participants during the ten years of follow up.
People eating the greatest amount of low-fat dairy food experienced 12% fewer strokes compared with those eating the least.
Although a high total intake of low-fat dairy foods was found to be protective, intakes of individual low-fat dairy foods such as yogurt and skim milk, when considered separately, were not related to stroke risk. This suggests that no particular food was responsible for the benefit that was seen.
Neither total dairy consumption nor intake of higher fat dairy foods was associated with any change in stroke risk.
Specifically, cerebral infarction, in which blood flow to a region of the brain is blocked, was the type of stroke prevented by eating low-fat dairy. The less common hemorrhagic stroke, in which a blood vessel breaks and there is bleeding in a region of the brain, was not affected by any dairy intake.
Good news for low-fat-dairy lovers
"Findings from this large study suggest that low-fat dairy food consumption is inversely associated with risk of stroke," the study's authors said. They pointed out that the benefit they observed might be due to reductions in blood pressure, since some previous studies have found that blood pressure is lower in people eating high amounts of low-fat dairy.
In Sweden, where this study took place, people consume lots of dairy. Even in the group consuming the least low-fat dairy, the average amount consumed was more than two servings per day. Therefore, this study could not show whether eating low-fat dairy is more protective than not eating dairy at all.
The many sides of stroke prevention
Many of the factors that contribute to stroke risk are within our control. Choosing low fat when it comes to dairy is just one of a number of things you can do to reduce your risk. Here are some others:
Keep blood pressure down. High blood pressure is the number one risk factor for stroke. All of the actions you can take to reduce stroke risk work, at least in part, by lowering blood pressure.
Don't smoke. Smoking triples your stroke risk. Encourage those around you to quit, too, because exposure to secondhand smoke doubles your risk.
Exercise regularly. Not only does regular physical activity cut your stroke risk in half, it also helps prevent heart attacks, cancer, and other chronic diseases.
Manage blood sugar and weight. Eating a healthy diet that emphasizes whole grains, fruits, vegetables, fish, legumes, and nuts and seeds can help you maintain a healthy weight and prevent diabetes, another major risk factor for stroke.
DASH to prevent stroke
For more information about diet and stroke prevention, consider the well-established DASH (Dietary Approaches to Stop Hypertension) eating plan. A combined low-sodium and DASH diet has been shown to be effective for reducing the risks of diabetes, some types of cancer, and heart disease, including stroke. You can find more information at the National Institutes of Health website.
(Stroke 2012;doi: 10.1161/strokeaha.111.641944)
Maureen Williams, ND, completed her doctorate in naturopathic medicine at Bastyr University in Seattle and has been in private practice since 1995. With an abiding commitment to access to care, she has worked in free clinics in the US and Canada, and in rural clinics in Guatemala and Honduras where she has studied traditional herbal medicine. She currently lives and practices in Victoria, BC, and lectures and writes extensively for both professional and community audiences on topics including family nutrition, menopause, anxiety and depression, heart disease, cancer, and easing stress. Dr. Williams is a regular contributor to Healthnotes Newswire.