HealthNotes
Low-Carb Diets Beat Low-Fat for Heart Health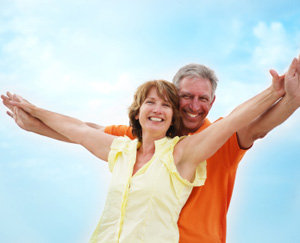 When it comes to weight loss, one size doesn't necessarily fit all
The debate continues: Which is better for lasting weight loss—low-carb or low-fat diets? A study published in the Annals of Internal Medicine found that both diets can help you lose weight and keep it off (when accompanied by a support program), but low-carb diets may actually be better for your heart.
What to give up?
The weight-loss industry is a booming one, with millions of overweight people worldwide hoping to shed some extra pounds. But what's the most effective strategy? Low-carb diets—such as the Zone, Atkins, and South Beach diets—may be more appealing and easier for some people to stick with than those that strictly limit fat intake. But critics of the low-carb craze worry that too much protein could lead to bone loss, and excess fat intake could raise cholesterol levels. On the flip side, some fats, like those found in nuts and salmon, protect heart health, so limiting these foods could also have drawbacks.
The new study compared weight loss, blood fats, bone mineral density, and blood pressure in 307 overweight adults who followed either a low-carb or a low-fat diet for two years:
People in the low-carb group restricted their carbohydrate intake to no more than 20 grams per day for three months; after that they increased the amount of carbs they ate by 5 grams per day each week until their desired weight was attained.
The low-fat diet was low in both fat and calories, with only 1,200 to 1,800 calories allowed per day, and no more than 30% of calories from fat.
All participants received comprehensive behavioral counseling throughout the program to help them reach their target weight by improving self-monitoring skills, resisting cues to eat, and avoiding relapse into unhealthy eating patterns.
They were also instructed to get some physical activity, mainly in the form of walking. Over time, they gradually increased the amount of exercise to four, 50-minute sessions per week.
Low carbs help heart health
By the end of the study, both groups had lost 7% of their body weight. People in the low-carb group tended to have lower diastolic blood pressure (the bottom number in a blood pressure reading), and bone mineral density decreased by 1.5% or less at the hip and spine in both groups, "suggesting that the hypothetical concerns that weight loss induced by a low-carbohydrate diet causes greater bone loss than that induced by a low-fat diet are unfounded," the study's authors commented. Triglycerides and LDL ("bad") cholesterol levels dropped in both groups to the same degree (which was not much), but HDL ("good") cholesterol levels were significantly higher in the low-carb group.
"When it comes to weight loss, one size doesn't necessarily fit all," says Clara Barnett, an NYC-based physician specializing in weight loss. "Some people respond remarkably well to low-fat diets, while others find them too limiting. It's reassuring to know that both of these diets seem to work equally well, so people can choose what works best for them and their lifestyle. If a person chooses to follow a low-fat diet, though, it might become important to do other things to help bring HDL levels up," she added.
(Ann Intern Med 2010;153:147–57)
Kimberly Beauchamp, ND, earned her bachelor's degree from the University of Rhode Island and her Doctorate of Naturopathic Medicine from Bastyr University in Kenmore, WA. She cofounded South County Naturopaths in Wakefield, RI, and now sees patients in East Greenwich and Wakefield. Inspired by her passion for healthful eating and her own young daughters, Dr. Beauchamp is currently writing a book about optimizing children's health through better nutrition.