HealthNotes
Life-Long Eating Habits Affect Colon Health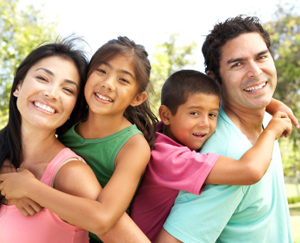 Higher intakes of calcium, vitamin A, vitamin C, fruit, and milk were associated with a lower risk of colon cancer
Certain dietary factors could influence the risk of developing
colon and rectal (colorectal) cancer
. And according to a study in the
American Journal of Clinical Nutrition
, it's not only recent dietary habits that matter; even in adolescence, foods you eat may affect the chance of developing colorectal cancer later in life.
A long time coming (or not)
Until now, most of the research conducted on the relationship between diet and colorectal cancer has focused on the ten years prior to a cancer diagnosis. But these types of cancer can take decades to develop, so researchers were interested to see if looking back at the diet over the lifetime might give a better picture of dietary influences on colorectal cancer development.
As part of the NIH-AARP study, 292,797 men and women answered detailed questions about their dietary habits ten years previously and at ages 12 to 13. This information was then correlated with the risk of developing colorectal cancer over subsequent years.
Eating for cancer prevention
Here's what the researchers found when they looked at dietary patterns at different times of life on colorectal cancer risk.
Diet eaten ten years previously: Higher intakes of calcium, vitamin A, vitamin C, fruit, and milk were associated with a lower risk of colon cancer. Higher intakes of total fat, red meat, and processed meat were associated with a greater risk of colon cancer. Higher milk intake was associated with lower rectal cancer risk, whereas processed meat seemed to increase rectal cancer risk.
Adolescent diet: Vitamin A and vegetable consumption both seemed to protect against colon cancer development.
To get a sense of how lifetime diet affects colorectal cancer risk, the researchers looked at certain dietary habits that were present at both time points that they investigated. Here's what they found:
Higher calcium, vitamin A, vegetable, fruit, and milk intake were associated with lower colon cancer risk.
Higher calcium intake was associated with lower rectal cancer risk.
Eating more red meat was associated with greater rectal cancer risk.
Eating more red and processed meat was associated with greater colon cancer risk when these dietary patterns were practiced both during the teen years and ten years previously.
"For certain dietary exposures, the protective or deleterious effect was present only when individuals were high consumers in both adolescence and recent adulthood," the researchers noted. "We found evidence that the pattern of exposure over the life course was particularly relevant for a protective effect of fruit against colon cancer and of calcium against rectal cancer and for the adverse relations between processed meat and colon cancer and between red meat and rectal cancer."
Before it starts
Colorectal cancer is the third most common cancer worldwide. Most cases of colorectal cancer don't show up until at least age 50, but it can occur at any age. People with a personal or family history of colon cancer or polyps are at higher risk of developing colorectal cancer, as are people with inflammatory bowel disease.
Colorectal cancer, if caught early, is very treatable. But as with most conditions, an ounce of prevention is worth a pound of cure. Here are some steps that you can take to lower your risk of colorectal cancer.
Eat right. And encourage your children to do the same. This study highlighted the importance of life-long dietary patterns on colorectal cancer risk. Focus on getting plenty of fresh fruits and vegetables and adequate calcium, keeping fat intake in check, and limiting red and processed meat consumption.
Get active. Numerous studies have shown that physical exercise can help prevent many cancers from developing. Aim for at least 30 minutes of moderate intensity exercise on five or more days of the week.
Lose weight, if you need to. Higher body weight has been implicated as a risk factor for many cancers, including colorectal cancer. Regular exercise and a high quality diet can help you reach your target weight.
Don't smoke. Smoking raises the risk of several cancers, including colorectal cancer. The longer you smoke, the higher the risk. Quitting smoking now can help prevent and reverse many smoking-related health conditions.
Get screened. Regular screening for colorectal cancer with sigmoidoscopy or colonoscopy should begin at age 50, and earlier for people who are at high risk. During these procedures, polyps can be removed to help reduce the chance of them progressing to cancer.
(Am J Clin Nutr 2011;94:1607–19)
Kimberly Beauchamp, ND, received her doctoral degree from Bastyr University, the nation's premier academic institution for science-based natural medicine. She co-founded South County Naturopaths in Wakefield, RI, where she practiced whole family care with an emphasis on nutritional counseling, herbal medicine, detoxification, and food allergy identification and treatment. Her blog, Eat Happy, helps take the drama out of healthy eating with real food recipes and nutrition news that you can use. Dr. Beauchamp is a regular contributor to Healthnotes Newswire.