HealthNotes
Knee Pain? You May Need More Vitamin D3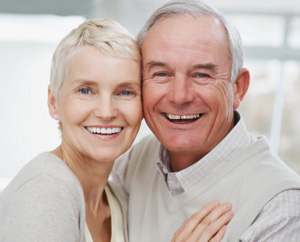 Osteoarthritis patients taking Vitamin D experienced decreased pain and increased knee function
With age comes wisdom, and of course a few aches and pains. Fortunately, health experts have identified a potential fix for one of the most common sources of knee pain—
osteoarthritis
.
Vitamin D
supplements, especially for people with low vitamin D blood levels, may be just what the doctor ordered.
Low vitamin D, knee osteoarthritis, and a supplement
Researchers randomly assigned 107 patients with confirmed knee osteoarthritis and vitamin D insufficiency (blood levels below 50 nmol/L) to receive a vitamin D supplement or no vitamin D (placebo). The vitamin D group received 60,000 IU of vitamin D3 per day for ten days, followed by 60,000 IU once a month for 12 months. The placebo group received one placebo capsule per day for ten days, followed by one capsule once per month for 12 months.
The study participants completed questionnaires to assess knee pain and function. The researchers measured blood levels of active vitamin D, calcium, and alkaline phosphatase—a protein found in the body that may indicate active bone formation when elevated. After one year, compared with the placebo group, the vitamin D group experienced:
significant decreases in pain measured by two independent, validated pain questionnaires,
significant increases in knee function, and
significant increases in blood levels of vitamin D, calcium, and alkaline phosphatase, though all levels remained in the normal range.
The blood level changes suggest that:
the vitamin D was being absorbed and used by the body,
the vitamin D may have improved calcium absorption, and
the body may have used the vitamin D and calcium to improve bone formation.
What should you "D"-cide?
This study was a controlled clinical trial, yet the authors noted potential limitations: the study was small and though results were statistically significant, they may not be clinically relevant, meaning they may not make a noticeable difference in people's lives. The authors also pointed out that the study provides a rationale for conducting a much larger, clinical trial, but that "This is a primary issue that needs to be addressed before deciding whether to incorporate, in clinical practice, vitamin D intervention in patients with knee OA and a vitamin D insufficiency."
Keep the following in mind, regardless of whether or not you incorporate vitamin D supplements into your osteoarthritis self-care plan.
Doctor the dose. The study used high vitamin D doses—many times the recommended dietary allowance (RDA)—less frequently, rather than smaller doses every day. Consult with your doctor before taking megadoses of vitamin D or any other nutrient.
Check levels. This study considered vitamin D supplements only in adults who were low in vitamin D. A simple blood test before supplementing is a smart move. If you're not low, you likely do not need a supplement.
Be active, with savvy. Regular physical activity can preserve joint function in people with mild to moderate osteoarthritis. However, if you already have significant pain, walking, running, and basketball may not be realistic options. Instead, try lower-impact activities, such as bike riding, swimming, gentle yoga, or water aerobics.
Weigh in. Excess pounds put excess pressure on knee joints. Maintaining a healthy body weight is one of the best ways to minimize risk of osteoarthritis, and limit its progression if you already have it.
(Clin Orthop Relat Res 2013;?DOI 10.1007/s11999-013-3201-6)
Suzanne Dixon, MPH, MS, RD, an author, speaker, and internationally recognized expert in chronic disease prevention, epidemiology, and nutrition, has taught medical, nursing, public health, and alternative medicine coursework. She has delivered over 150 invited lectures to health professionals and consumers and is the creator of a nutrition website acclaimed by the New York Times and Time magazine. Suzanne received her training in epidemiology and nutrition at the University of Michigan, School of Public Health at Ann Arbor.