HealthNotes
Keep Things Moving with Kiwi Extract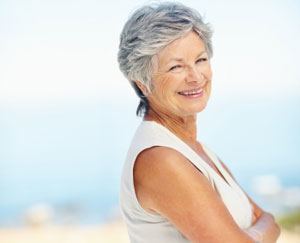 Symptoms of occasional constipation were reduced for adults taking kiwi extract
A daily dose of kiwi extract may be just the thing to help relieve constipated bowels, according to research published in Nutrition Journal.
Tracking bowel health
The study included 87 people with occasional constipation, which is defined as having one or more symptoms at least 25% of the time, such as the need for straining to move bowels, hard stools, and sensation of incomplete clearing of stool, as well as having three or fewer bowel movements per week. They took either 5.5 grams (just over one teaspoon) of freeze-dried kiwi extract powder or placebo in a glass of water every day for four weeks while recording daily symptoms and movements.
Kiwi extract contributes to relief
Their diaries showed the following changes and differences:
The frequency of spontaneous bowel movements (not brought on by using a laxative) increased from about one every 3 days in both groups to one every 1.6 days in the kiwi extract group and one every 2 days in the placebo group.
The sensation of completeness of bowel emptying increased from virtually never to once every 2.4 days in the kiwi group and once every 2.7 days in the placebo group.
Gas and abdominal pain and discomfort were more reduced in the kiwi extract group.
People taking kiwi had less urgency associated with their bowel movements and had softer stools.
Five people (12%) in the kiwi extract group dropped out of the study due to gas and bloating that may have been related to the supplement, as they are common side effects of fiber supplements and laxatives. Despite this, bowel function generally improved more in the kiwi extract users. "The results of this study suggest that this product may be of interest to generally healthy adults with occasional constipation and associated abdominal discomfort," the study's authors said.
Why kiwi works
The New Zealand–based manufacturer of the kiwi extract used in this study states that it contains kiwi enzymes, antioxidants, and various fibers. Like many other fruits, kiwis (especially the skins) are rich in pectin, a fiber that supports the growth of colonies of beneficial intestinal bacteria that contribute to better bowel and general health. Pectin and the other fibers found in fruits like kiwi may also help regulate bowel function by keeping the stool from drying. In addition, the enzymes found in this extract may aid protein digestion.
Get your gut in gear
A healthy gut digests without discomfort and eliminates waste readily and regularly. If your gut is not working this way most of the time, here are some things to try:
Keep moving. Even gentle physical activity can improve digestion and relieve constipation.
Give your gut something to chew on. Indigestible fibers from fruits, vegetables, legumes, nuts, seeds, and whole grains keep the entire digestive system moving normally, while also keeping cholesterol levels down and helping with blood sugar regulation.
Colonize correctly. Sometimes the gut bacteria need more than support—they need re-seeding. Taking a probiotic supplement can be an effective way to restore colonies of beneficial gut bacteria and relieve bowel problems including constipation.
Relax. Stress takes a toll on all of the body's systems, including digestion. Relaxation and stress reduction can help normalize gut movement and activity.
(Nutr J 2013;12:78. doi: 10.1186/1475-2891-12-78)
Maureen Williams, ND, completed her doctorate in naturopathic medicine at Bastyr University in Seattle and has been in private practice since 1995. With an abiding commitment to access to care, she has worked in free clinics in the US and Canada, and in rural clinics in Guatemala and Honduras where she has studied traditional herbal medicine. She currently lives and practices in Victoria, BC, and lectures and writes extensively for both professional and community audiences on topics including family nutrition, menopause, anxiety and depression, heart disease, cancer, and easing stress. Dr. Williams is a regular contributor to Healthnotes Newswire.