HealthNotes
Change in Diet Leads to Fewer IBS Symptoms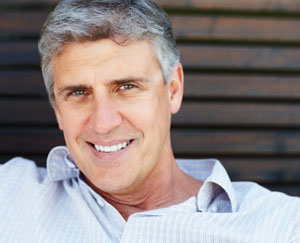 Gastrointestinal symptoms were about 50% less severe in IBS patients on the low-FODMAPs diet
Certain sugars and other carbohydrates typically found in a Western diet are not easily digested and, for some people with
irritable bowel syndrome
(IBS), may add to symptoms. A study in
Gastroenterology
found restricting such carbohydrates may bring relief from uncomfortable symptoms to IBS sufferers.
The low-FODMAPs Diet
In this study, 30 Australian adults with IBS and 8 healthy people were randomly assigned for 21 days to a typical Australian diet (the control) or a diet low in specific carbohydrates, including collectively known as FODMAPs, fermentable:
oligosaccharides
disaccharides (such as sucrose and lactose)
monosaccharides (fructose), and
polyols (such as sorbitol)
The participants then switched groups and repeated the process. The low-FODMAPs diet consisted of less than 0.5 grams of FODMAPS per meal. Participants' meals and snacks were all prepared for them and their symptoms were assessed.
Sweet relief
Compared with IBS participants on the control diet, gastrointestinal symptom scores were about 50% lower (indicating less severe symptoms) in IBS participants on the low-FODMAPs diet, with significant easing of symptoms such as bloating and abdominal pain.
The study authors comment, "These results support the notion that the low-FODMAP diet has efficacy in the vast majority of patients with IBS," and they recommend its use among first-line therapies for IBS sufferers.
Diet affects IBS
We know that dietary patterns matter for people with IBS, and clinicians typically recommend that people with IBS limit foods that irritate their symptoms, increase fiber intake, and keep a food and symptom diary to better understand what makes them feel better or worse. This study and other prior research have shown that a low-FODMAPs diet may help some sufferers.
There is no "one-size-fits-all" IBS treatment but research and clinical observations have shown that working with a person's diet is one of the most important steps toward finding relief. In this study, all meals were prepared for the participants. The authors point out that in real life people may benefit from working with a dietician or other trained healthcare professional to learn how to follow a special diet. People with IBS should speak with a knowledgeable doctor who can discuss treatment options and various dietary strategies that may ease symptoms.
(Gastroenterology 2014;146:67–75)
Jane Hart, MD, board-certified in internal medicine, serves in a variety of professional roles including consultant, journalist, and educator. Dr. Hart, a Clinical Instructor at Case Medical School in Cleveland, Ohio, writes extensively about health and wellness and a variety of other topics for nationally recognized organizations, websites, and print publications. Sought out for her expertise in the areas of integrative and preventive medicine, she is frequently quoted by national and local media. Dr. Hart is a professional lecturer for healthcare professionals, consumers, and youth and is a regular corporate speaker.