HealthNotes
Hosting a Halloween Party for Small Spooks
Trick & tips for an easy, fun event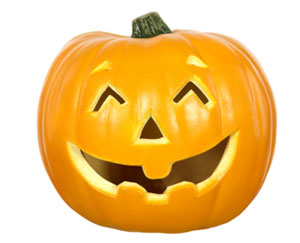 Plan ahead so all you'll have to do Halloween night is put on your costume, put out the refreshments, and start the activities
Trick or treat—it's party time! This year, plan a Halloween party at home for ghouls and goblins as an alternative to trick-or-treating—or do both!
It's as easy as saying "boo!"
Decorate the house with traditional jack-o-lanterns and Indian corn, or go with a spooky theme and suspend fake cobwebs, bats and pretend witches. Let kids invite friendly spooks and goblins, turn on scary music, play a few games while you serve easy-to-prepare, kid-friendly snacks. Enjoy the party!
"My kids love having friends over for a Halloween party," says Ann Freebing, mom to five in Austin, Texas. "The gang has a place to go after trick or treating. They hang out, check out their loot, watch a scary movie, and feast on homemade treats. They can't wait."
Ghoulish steps for a perfect party
Plan ahead so all you'll have to do Halloween night is put on your costume, put out the refreshments, and start the activities.
Four weeks ahead, have the kids help:

Invite guests
Decorate the house
Two weeks ahead:
Decide what treats to make and serve; keep it casual with things you can prepare in advance (and remember to ask about food allergies)
Ask kids to help choose music and a scary movie to watch
Plan tried-and-true activities such as pumpkin carving and bobbing for apples
Older kids will enjoy setting up a haunted house and planting spooky surprises in the bathroom, stairway, basement, garage, or back yard.
Two to three days before the party:
Complete grocery shopping
Baking and store goodies in airtight tins or freeze
Set up the party room, haunted house, pumpkin carving area, etc.
The day of the party:
Arrange the party room if necessary, set the table, organize drinks
Make homemade Halloween face paint
Set up a carving station and set out pumpkin carving tools, carving templates, markers, sponges and paints
Arrange serving plates with home treats
Set up music, DVD player, etc.
Whip up some edible face paint
3 tablespoons, plus 1 teaspoon cornstarch
2 teaspoons all purpose flour
5 teaspoons vegetable shortening
1/8 teaspoon food coloring
Stir together the cornstarch and flour in a small bowl, and blend in the shortening. Add food coloring, drop by drop, to desired color. Stir in the glycerin and mix well. To apply face paint, use a brush, fingers or a make-up sponge. Make additional batches for multiple colors.
Decide on devilishly delicious treats
Buy or make guaranteed kid-pleasers such as homemade cookies or a festive cake, brownies, cupcakes and rice crispy treats. Honor the occasion with pumpkin-flavored goodies. Or serve a meal with kid-friendly chili, mac 'n' cheese, or sloppy joes and coleslaw. Try these treats:
At Halloween, Judith H. Dern loves dressing up as a ghost or medieval duchess. And carving a pumpkin is a must.