HealthNotes
Herbal Mix May Tame Prostate Symptoms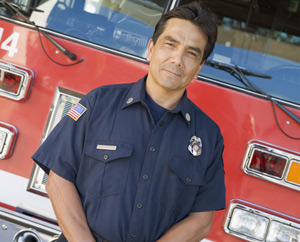 Symptoms were reduced by 36% overall in men who took the herbal preparation
A single medication or herb often isn't enough to bring relief for some men who suffer from an
enlarged prostate
. A study in
Complementary Therapies in Medicine
found that irritating symptoms such as frequent urination were reduced by 36% in men with an enlarged prostate who took a mixture of herbs.
Helpful herbals
In this study, researchers randomly assigned 57 men (ages 40 to 80) with mild to moderate prostate enlargement (benign prostate hyperplasia) to take an herbal preparation called ProstateEZE Max or a placebo, daily for three months. The active ingredients in the herbal preparation included Cucurbita pepo (160 mg), Epilobium parviflorum (equivalent to 500 mg of dry herb), lycopene (2.1 mg), Prunus africana (equivalent to 15 grams of dry stem) and saw palmetto (Serenoa repens; equivalent to 660 mg of dry leaf). The participants' symptoms were monitored before and at the end of the study.
At the end of the three months, compared with placebo, symptoms were reduced by 36% overall in men who took the herbal preparation: a nearly 16% reduction in frequency of urination and nearly 40% reduction in nighttime urinary frequency. No adverse effects were reported.
The study authors comment that "some men may not respond to particular herbal medicines, as is the case for the pharmaceutical therapies. Therefore a mixture of herbal extracts for [benign prostate hyperplasia] is a plausible alternative for reducing lower urinary tract symptoms." Further research is needed to understand the long-term effectiveness and safety of this herbal preparation.
Explore treatment options
Prioritize prevention: More physically active men have a lower frequency of benign prostatic hyperplasia. In a preliminary study, physical activity was associated with a decrease in occurrence, surgery, and symptoms. Men who exercised by walking two to three hours per week had a 25% lower risk of benign prostatic hyperplasia compared with men who didn't use walking for exercise.
Know the facts. Benign prostatic hyperplasia is a common condition that affects more than 50% of men over the age of 60. Symptoms include increased frequency of urination, increased nighttime urination, difficulty urinating, and others. While medications help some men, others are left with irritating symptoms. If you suffer from symptoms related to an enlarged prostate, see a knowledgeable doctor for treatment recommendations, which may include medications, herbs, supplements, and/or surgery. Work with your doctor to find a treatment option that is appropriate for you.
Talk with a doctor. The study authors suggested that it was the combination of herbs (rather than a single herb) that may have had a beneficial impact on the results. But herb-drug and herb-herb interactions are common and can lead to unwanted and sometimes serious side effects. It is important to always talk with a doctor about the risks and benefits of herbs and supplements before taking them and about possible interactions that may occur when taking them with medications.
(Complement Ther Med 2013;21:172–9)
Jane Hart, MD, board-certified in internal medicine, serves in a variety of professional roles including consultant, journalist, and educator. Dr. Hart, a Clinical Instructor at Case Medical School in Cleveland, Ohio, writes extensively about health and wellness and a variety of other topics for nationally recognized organizations, websites, and print publications. Sought out for her expertise in the areas of integrative and preventive medicine, she is frequently quoted by national and local media. Dr. Hart is a professional lecturer for healthcare professionals, consumers, and youth and is a regular corporate speaker.