HealthNotes
Help for Painful Diabetes-Related Nerve Symptoms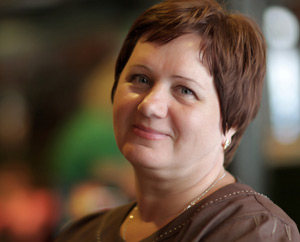 Nerve damage in people with diabetes is mainly caused by prolonged, elevated blood sugar
Elevated blood sugar can lead to painful nerve damage (peripheral neuropathy) in people with
diabetes
, and conventional treatments don't always bring relief. In
The American Journal of Medicine
, researchers found that, for people with type 2 diabetes and neuropathy, taking a supplemental form of
folate
,
vitamin B12
, and
vitamin B6
, improved symptom scores by about 25% after 24 weeks of treatment.
Vitamins linked to relief
In this study, 214 people (ages 25 to 80) with type 2 diabetes and mild to moderate neuropathy were randomly assigned to take a supplement containing biologically active forms of folate, vitamin B12, and B6 (L-methylfolate calcium, methylcobalamin, and pyridoxal phosphate, respectively), or a placebo, twice daily for 24 weeks. Participants continued taking their prescribed medications. At baseline, during, and after the intervention, participants filled out questionnaires such as the Neuropathy Total Symptom Score (NTSS-6) questionnaire, which measured symptoms such as pain, tingling, and loss of sensation.
Results showed:
by 24 weeks, scores improved about 25% in people taking the supplement compared with about 15% in the placebo group;
people in the supplement group also reported improved quality of life;
vibration perception—one measure of nerve function—was not significantly affected in either group; and
there were few adverse effects.
The study authors state that current treatments for peripheral neuropathy are associated with a high risk of side effects and typically do not address the root problem that causes this condition. They comment, "Vitamin B deficiency is common in diabetes, particularly with metformin [a drug used to treat diabetes] treatment." They add that a "specific vitamin B formulation may represent a safe approach for diabetic peripheral neuropathy symptom relief."
Further research is needed to explore the role of B vitamins in the treatment of neuropathy.
More on nerve damage and diabetes
What is neuropathy? About 35% of people with diabetes have peripheral neuropathy, according to the study authors. Nerve damage in people with diabetes is mainly caused by prolonged, elevated blood sugar. Nerve damage may lead to pain, lack of sensation in the affected body part, tingling and numbness sensations, and, in severe cases, may lead to amputation. Strict blood sugar control is the cornerstone for preventing and treating neuropathy, along with the use of other conventional treatments.
Are there other causes? The study authors point out that, in addition to elevated blood sugar, vitamin deficiency may also contribute to neuropathy. Prior research has shown that the B vitamins may improve nerve and vascular function, and studies have shown that for some people with neuropathy, vitamin supplementation may help.
Talk with a doctor. If you or a loved one has diabetes, it is important to talk with a doctor about prevention and treatment options for neuropathy. A knowledgeable doctor may have awareness about both conventional and complementary therapies that may help. Always talk with a doctor before taking a supplement to learn more about the risks and benefits.
(Am J Med 2013;126:141–9)
Jane Hart, MD, board-certified in internal medicine, serves in a variety of professional roles including consultant, journalist, and educator. Dr. Hart, a Clinical Instructor at Case Medical School in Cleveland, Ohio, writes extensively about health and wellness and a variety of other topics for nationally recognized organizations, websites, and print publications. Sought out for her expertise in the areas of integrative and preventive medicine, she is frequently quoted by national and local media. Dr. Hart is a professional lecturer for healthcare professionals, consumers, and youth and is a regular corporate speaker.