HealthNotes
Heart-Healthy Effects of Omega-3 Fats Less Certain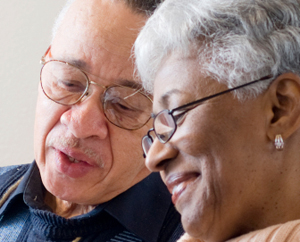 In a high-risk Italian population, compared to olive oil there was no significant benefit of omega-3 fatty acids
Researchers in Italy found that people at high risk for a
heart attack
or
stroke
did not benefit from taking a supplement with
omega-3 fatty acids
from fish, leaving nutrition experts wondering what to make of fish oil's mixed record.
High-risk Italians given fish oil extract
The Italian Risk and Prevention Study, published in the New England Journal of Medicine, was the largest study to date to examine the relationship between fish fats and heart disease. The 12,513 people in the study had multiple cardiovascular risk factors such as diabetes, obesity, high blood pressure, and high cholesterol levels, but had never had a heart attack. They were assigned to take either 1 gram of omega-3 fatty acids from fish (mostly EPA and DHA) per day or a placebo (olive oil) and were monitored for five years.
Poor performance by omega-3 fats
At the end of the study, the percentage of people who died or were hospitalized due to cardiovascular events (generally heart attack or stroke) was the same in both groups: 11.7% in the omega-3 fatty acids group and 11.9 % in the placebo group. With thorough analysis of the data, however, the researchers were able to see two differences between omega-3 fatty acids and placebo:
Omega-3 fatty acids were associated with lower incidence of heart failure. People in the fish oil group did have fewer hospitalizations due to heart failure compared to placebo (1.5% versus 2.3%).
Omega-3 fatty acids helped women. When genders were considered separately, women taking fish oil were found to have 18% fewer cardiovascular events than women taking placebo.
Making sense of the findings
Why did this study come up with results that contradict previous research? The study's authors offered a couple of possible explanations: The people in both groups had a lot fewer cardiovascular events than predicted, which may indicate that they have a healthier baseline diet and lifestyle than other Western populations, or the addition of other preventive therapies during the course of the study may have masked any effect of omega-3 fatty acids.
It is also possible, since numerous studies have shown that olive oil can prevent heart disease, that the placebo offered an actual health benefit. Although the amount used as placebo in this study was small, it may have had a protective effect similar to the omega-3 fatty acids resulting in a similar reduction in cardiovascular events.
Nevertheless, the study's authors conceded that, in a high-risk Italian population with no prior heart attacks, compared to olive oil "there was no significant benefit of omega-3 fatty acids in reducing the risk of death from cardiovascular causes or hospital admission for cardiovascular causes."
Take steps to protect your heart
Whether or not taking omega-3 fatty acid supplements can help prevent heart disease, here are some irrefutably heart healthy habits:
Eat fish. Fish is a whole food with a complex array of nutrients, several of which may be cardioprotective. Eating one to two 3-ounce servings of fatty fish per week has been shown to be good for the heart.
Have more veggies. The anti-inflammatory and antioxidant properties of nutrients found in fruits and vegetables protect the heart and blood vessels like nothing else.
Include nuts. Nuts are high in mono- and polyunsaturated fatty acids, as well as fiber and vitamin E. Studies have linked nut and seed consumption with better heart health.
Cut back on animal fat. While fish and fish oil, vegetables and fruit, and nuts and seeds all reduce inflammation, the fatty acids in animal foods like meat and dairy are pro-inflammatory. Use vegetarian proteins like beans and lentils at least a couple of times each week.
Exercise. Giving your heart and blood vessels a regular workout is critical for keeping them healthy.
(N Engl J Med 2013;368:1800–8)
Maureen Williams, ND, completed her doctorate in naturopathic medicine at Bastyr University in Seattle and has been in private practice since 1995. With an abiding commitment to access to care, she has worked in free clinics in the US and Canada, and in rural clinics in Guatemala and Honduras where she has studied traditional herbal medicine. She currently lives and practices in Victoria, BC, and lectures and writes extensively for both professional and community audiences on topics including family nutrition, menopause, anxiety and depression, heart disease, cancer, and easing stress. Dr. Williams is a regular contributor to Healthnotes Newswire.