HealthNotes
Ginkgo May Help Tough-To-Treat Skin Condition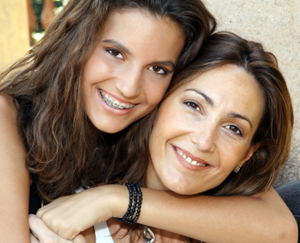 Early studies have suggested that ginkgo may be useful for treating vitiligo
Vitiligo
affects a person's skin pigmentation, causing patchy discoloration that can affect a person's appearance, causing significant emotional distress. Early studies have suggested that the herb
Ginkgo biloba
shows some promise in treating vitiligo, which has been supported by new evidence.
Understanding vitiligo
Vitiligo affects 1 to 4% of people worldwide, about half the time before age 20. The patchy loss of pigmentation commonly affects the face, arms, legs, and genitalia, and is often more noticeable in dark-skinned people. Emotional distress over changes in body appearance caused by vitiligo can show up as sleep disturbances, anxiety, and even suicide attempts.
Recent research suggests that the condition may be related to some combination of autoimmune, genetic, biochemical, nervous system, and environmental factors, but no clear cause has been identified.
Current treatments for vitiligo are limited, as they don't always restore the skin's appearance and may in fact cause other problems. Photochemotherapy (administrating ultraviolet-sensitizing medications followed by exposure to ultraviolet light) increases the risk of skin cancer and cannot be used by lighter skinned people. Topical corticosteroids can help repigment the skin, but they can also cause it to thin. Topical immunomodulators (tacrolimus, for example) can be used on smaller areas of depigmentation, but they may increase lymphoma and skin cancer risks.
Making the case for ginkgo
Before a treatment can be recommended for any condition, it has to go through a series of trials to establish its effectiveness and safety. Early studies have suggested that ginkgo may be useful for treating vitiligo, but the herb has yet to be rigorously examined for this purpose. This study was a preliminary trial designed to determine if there is sufficient evidence to examine ginkgo in a larger, placebo controlled study.
To this end, 12 people with vitiligo between ages 12 and 35 were given 60 mg of a standardized ginkgo extract two times per day for 12 weeks. Their skin was examined for changes before starting the supplement and again every four weeks. Blood tests were analyzed and adverse symptoms were recorded to screen for potential safety issues.
After participants had been taking the ginkgo, researchers noted significant improvements in the size and degree of depigmentation, and found the spread of vitiligo was greatly inhibited. There were also trends towards improvements in the total area affected and the staging scores of the lesions (a measure of vitiligo severity). No adverse effects related to treatment with ginkgo were recorded.
Though these results are encouraging, the study authors advise that there is still much to be learned. "It is recommended that any attempt to use ginkgo in the management of vitiligo should be carefully monitored by a healthcare practitioner, given that there are still many questions about the correct dose, its true effectiveness, interactions with other conditions or therapies, and possible adverse reactions," cautioned lead study author, Orest Szczurko.
Based on the positive results of the study, the authors recommend that larger scale studies be performed to confirm these promising findings.
(BMC Complement Altern Med 2011;doi:10.1186/1472-6882-11-21.)
Kimberly Beauchamp, ND, received her doctoral degree from Bastyr University, the nation's premier academic institution for science-based natural medicine. She co-founded South County Naturopaths in Wakefield, RI, where she practiced whole family care with an emphasis on nutritional counseling, herbal medicine, detoxification, and food allergy identification and treatment. Her blog, Eat Happy, helps take the drama out of healthy eating with real food recipes and nutrition news that you can use. Dr. Beauchamp is a regular contributor to Healthnotes Newswire.