HealthNotes
Folic Acid Keeps Blood Vessels Healthy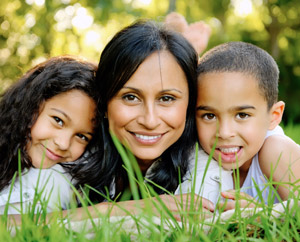 Folic acid, a B vitamin that reduces homocysteine levels, may slow the arterial wall thickening that is the hallmark of hardened arteries
When it comes to cardiovascular health, cholesterol is only part of the story. Homocysteine, for example, is an amino acid in the blood that has also been shown to play a role in heart attack and stroke risk. A new review of the research has determined that supplementing with
folic acid
, a B vitamin that reduces homocysteine levels, may slow the arterial wall thickening that is the hallmark of
hardening of the arteries
(atherosclerosis).
Pooling the data on folic acid
The review, published in Atherosclerosis, looked at ten trials that used folic acid supplements and measured carotid artery thickness. These trials together included 2,052 people who were healthy or had chronic kidney or heart disease. They received either 0.8 to 15 mg of folic acid per day or placebo for 3 to 42 months and were monitored for changes in the thickness of the innermost layers of the carotid artery wall. Many studies have demonstrated a relationship between carotid artery wall thickening and atherosclerosis.
People at highest risk benefit most
The researchers examined the pooled data and found the following:
Taking folic acid slowed the increase in arterial wall thickness and led to reduced homocysteine levels. The amount of folic acid taken did not affect the response.
People who experienced the greatest reductions in homocysteine levels (30% or more) had the smallest increases in arterial wall thickness.
People with the most arterial wall thickening at the beginning of the study and those with kidney and heart disease had the smallest increases in arterial wall thickness.
Folic acid did not provide much benefit to healthy people, even those with elevated homocysteine levels.
Adding vitamins B6 and B12, which also play a role in homocysteine level reduction, did not add to folic acid's effects.
The study authors concluded that their results "indicate that folic acid supplementation significantly reduces the progression of [carotid artery wall thickening], particularly in subjects with chronic kidney disease or high cardiovascular disease risk," noting that a greater benefit was seen in trials that included people with higher carotid artery wall thicknesses and larger homocysteine level reductions.
Keep your blood flowing freely
In addition to considering whether you would benefit from folic acid supplements, here are some measures to take to ensure your blood vessels stay healthy:
Don't smoke. The link between smoking and both atherosclerosis and cardiovascular disease is unquestionable.
Choose a healthy lifestyle. This means exercise, manage stress, and maintain a healthy weight. These characteristics of a healthy lifestyle are all known to protect against atherosclerosis.
Go Mediterranean. This diet, which is high in olive oil, fish, vegetables, fruit, beans, and cereal grains and low in meat, dairy, and eggs, has been shown to protect against cardiovascular disease.
Flavor food with garlic. Garlic prevents plaques from forming in the arteries, helping to keep them atherosclerosis-free.
(Atherosclerosis 2012;222:307–13)
Maureen Williams, ND, completed her doctorate in naturopathic medicine at Bastyr University in Seattle and has been in private practice since 1995. With an abiding commitment to access to care, she has worked in free clinics in the US and Canada, and in rural clinics in Guatemala and Honduras where she has studied traditional herbal medicine. She currently lives and practices in Victoria, BC, and lectures and writes extensively for both professional and community audiences on topics including family nutrition, menopause, anxiety and depression, heart disease, cancer, and easing stress. Dr. Williams is a regular contributor to Healthnotes Newswire.