HealthNotes
Fish Fats May Improve Age-Related Vision Loss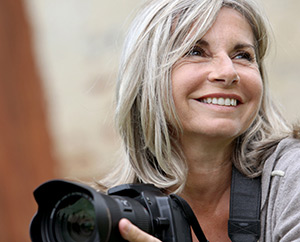 People with age-related macular degeneration treated with high-dose omega-3 fatty acids were able to read an average of two lines more on the visual acuity test
Eating fish appears to protect against
age-related macular degeneration
—the most common cause of blindness in seniors. It is less clear whether
fish oil
is helpful once macular degeneration has set in. A preliminary study published in
PharmaNutrition
suggests that high amounts of omega-3 fish fats may be needed to improve vision in people once they've been diagnosed with age-related macular degeneration.
Setting sights on fish oil
In the study, 25 people with age-related macular degeneration were treated with 10 ml (2 teaspoons) of liquid oil high in omega-3 fatty acids every day for six months. The 2 teaspoons of high-potency oil provided 5 grams of omega-3 fatty acids (3.4 grams of EPA [eicosapentaenoic acid] and 1.6 grams of DHA [docosahexaenoic acid]). The same amount of a typical liquid fish oil formulation would likely provide 1.2 to 2.4 grams of combined EPA and DHA.
The participants' vision was tested using an electronic visual acuity chart at the beginning of the study, and again every six weeks through the end.
Eyesight improves with omega-3 fats
After 4.5 months (18 weeks) of treatment with the high-potency omega-3 oil, vision improved for everyone in the study to some degree. After six months, study participants were able to read an average of two lines more on the visual acuity test than they could at the beginning of the study.
"Since there is no existing treatment for dry age-related macular degeneration, the positive clinical improvements obtained in this pilot study should be considered striking since 100% of the patients had an increase of at least one line of vision within 4.5 months after starting the omega-3 fatty acid supplementation," the study's authors said.
Take care of your eyes
Age-related macular degeneration is the leading cause of blindness in people over 50. The macula is a region of cells in the center of the retina in the inner eye, responsible for fine visual processes such as those needed for close work, reading, and face recognition. As we age, oxygen free radicals and chronic low-level inflammation are believed to cause cumulative damage to the macula. Certain antioxidants have been found to prevent and repair some of this damage, and omega-3 fats may help mitigate the inflammatory piece of the problem.
In addition to making sure you get enough of the omega-3 fatty acids EPA and DHA, you can take the following steps to protect your macula and your vision as you age:
Wear sunglasses. Long-term exposure to the sun's rays is a major cause of oxidative damage in the eyes.
Cavort with kale. Kale and other green leafy veggies are rich in two carotenoid pigments known to protect the macula: lutein and zeaxanthin.
Eat your antioxidants. Studies have found that people who eat foods high in vitamin C, zinc, beta-carotene, selenium, and vitamin E, such as vegetables, fruits, nuts and seeds, and olive oil, are protected against macular degeneration. It's not clear whether taking antioxidant supplements offers similar protection.
(PharmaNutr 2013; dx.doi.org/10.1016/j.phanu.2013.10.001)
Maureen Williams, ND, completed her doctorate in naturopathic medicine at Bastyr University in Seattle and has been in private practice since 1995. With an abiding commitment to access to care, she has worked in free clinics in the US and Canada, and in rural clinics in Guatemala and Honduras where she has studied traditional herbal medicine. She currently lives and practices in Victoria, BC, and lectures and writes extensively for both professional and community audiences on topics including family nutrition, menopause, anxiety and depression, heart disease, cancer, and easing stress. Dr. Williams is a regular contributor to Healthnotes Newswire.