HealthNotes
Fertility Facts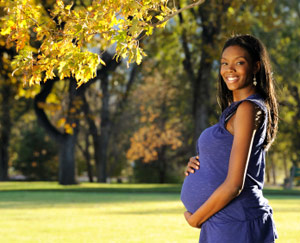 Smoking increases infertility risk and the length of time it takes a fertile woman to become pregnant
If you've had unprotected sex for a year but still aren't pregnant, you or your partner may be infertile. For women, possible causes include thyroid disease, hormonal imbalances, and scarring of the pelvic organs from endometriosis or infection. In addition to addressing the underlying causes of those health conditions, other steps may be taken that improve many women's possibilities.
To boost fertility
Don't smoke. Smoking increases infertility risk and the length of time it takes a fertile woman to become pregnant.
Move moderately. Physical activity is essential for good health, but excessive exercise can interfere with menstrual function and may prevent pregnancy.
Maintain a normal weight. Women who are too heavy or too thin may have trouble conceiving.
Limit alcohol. Even moderate amounts of alcohol may decrease chances of becoming pregnant by up to 50% in a given month.
Skip the caffeine. Drinking high amounts of caffeine is correlated with infertility, so it's wise to avoid it as much as possible when trying to conceive (and during pregnancy, for that matter).
Correct subclinical hypothyroidism. Subtle alterations in thyroid function can cause infertility in some women but may be corrected with a knowledgeable doctor.
Consider vitamin C. Some women with a luteal phase defect—the time between ovulation and the start of menses—may increase their chances of getting pregnant if they get more vitamin C (helping to make the uterus's lining better able to support a growing embryo. Studied intake: 750 mg per day.
Consider chasteberry (vitex). This herb may also help correct luteal phase defects and improve pregnancy chances. Studied intake: 40 drops of liquid extract or 35 to 40 mg of encapsulated powder every morning until pregnant. (Vitex is not recommended in pregnancy.)
Think about integrating. Some women with ovulation disorders respond to drug treatments while others may have similar improvement using integrative therapies such as acupuncture. According to Michelle Ingels, a licenced acupuncturist and Fellow of the American Board of Oriental Reproductive Medicine in Southport, CT,"Traditional Chinese medicine, which includes acupuncture, Chinese herbal medicine, and nutrition, has recently gained popularity in helping enhance women's fertility. Numerous studies, including one recently published in the the American Journal of Reproductive Immunology, demonstrate that acupuncture improves clinical pregnancy rates and live birth rates for women receiving in-vitro fertilization."
Kimberly Beauchamp, ND, received her doctoral degree from Bastyr University, the nation's premier academic institution for science-based natural medicine. She co-founded South County Naturopaths in Wakefield, RI, where she practiced whole family care with an emphasis on nutritional counseling, herbal medicine, detoxification, and food allergy identification and treatment. Her blog, Eat Happy, helps take the drama out of healthy eating with real food recipes and nutrition news that you can use. Dr. Beauchamp is a regular contributor to Healthnotes Newswire.