HealthNotes
Enhancing Hormone Therapy with Calcium Plus D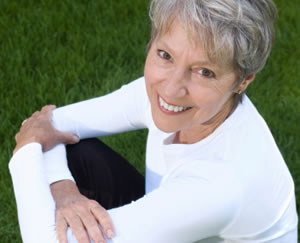 Women taking hormone therapy and calcium plus D supplements had fewer hip fractures than women taking either alone
If you've been confused about whether
calcium
and
vitamin D
help prevent
osteoporosis
, you are not alone. In an effort to answer some of the persistent questions, researchers took another look at data collected during the Women's Health Initiative and found that women taking hormone therapy and calcium plus D supplements had fewer hip fractures than women taking either alone.
Gathering data from the past
The Women's Health Initiative is a large ongoing set of studies looking at factors that influence risks of heart disease, cancer, and osteoporosis in women after menopause. This study, which was published in Menopause, used data from more than 68,000 participants that was collected during two previous trials:
In one trial, postmenopausal women were randomly assigned to receive hormone therapy (

conjugated estrogens

alone or with medroxyprogesterone acetate) or placebo (a pill with no active substances). They answered surveys that asked them about calcium and vitamin D intake from food and supplements.
In the other trial, women were assigned to receive 1,000 mg of elemental calcium (as calcium carbonate) plus 400 IU of vitamin D3 per day or placebo. Their surveys included questions about their hormone therapy use.
Women in both trials were monitored for hip fractures for an average of just over seven years.
Two therapies may be better than one
The researchers found an interaction between hormone therapy and the supplemental calcium and vitamin D:
Women using hormone therapy experienced fewer hip fractures compared with placebo, and women taking calcium plus D benefitted more from hormone therapy.
Women taking calcium plus D were not protected against hip fractures unless they were also using hormone therapy.
The benefit of adding calcium plus D to the hormone therapy program was similar for all women, regardless of their dietary calcium and vitamin D intake.
"Our further investigation of the Women's Health Initiative data shows that calcium plus D—[which], by itself, may not be of statistically proven benefit for fracture prevention—may have a significant effect when used with hormone therapy," the study's authors said.
Getting the most from hormone therapy
Since the end of these trials in 2005, women have been much less likely to use hormone therapy after menopause and when they do they often use lower amounts. These findings can't tell us for sure whether or to what degree calcium plus D might add to the bone-protective effects of low-dose hormone therapy, but they do suggest that estrogen and calcium plus D may work best together. They also suggest that calcium plus D in these amounts may not protect postmenopausal women who don't choose to use hormone therapy.
If you are considering hormone therapy as a treatment for osteoporosis, here are some things to keep in mind:
Less is more. Early evidence suggests that very low amounts of estrogen may still protect the bones while causing fewer side effects.
Stay fit. Hormone therapy works better in exercising women than sedentary women.
Build balance. Whether you choose hormone therapy, calcium plus D, both, or neither, practices that build your sense of balance like Tai chi and yoga reduce your risk of fracture and also muscle and tendon injury by conditioning the muscles that keep you upright.
(Menopause 2013;21: DOI: 10.1097/gme.0b013e3182963901)
Maureen Williams, ND, completed her doctorate in naturopathic medicine at Bastyr University in Seattle and has been in private practice since 1995. With an abiding commitment to access to care, she has worked in free clinics in the US and Canada, and in rural clinics in Guatemala and Honduras where she has studied traditional herbal medicine. She currently lives and practices in Victoria, BC, and lectures and writes extensively for both professional and community audiences on topics including family nutrition, menopause, anxiety and depression, heart disease, cancer, and easing stress. Dr. Williams is a regular contributor to Healthnotes Newswire.