HealthNotes
"Stop Wasting Money" Editorial Ignores Full Body of Supplement Research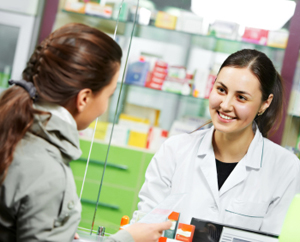 The editorial ignores positive results and study flaws, and doesn't consider other research showing well-established benefits of supplements, presenting an incomplete view
An editorial published in the Annals of Internal Medicine urges people to "stop wasting money on vitamin and mineral supplements" and concludes, "the case is closed." While the particular studies in question did show negative findings for three health conditions in certain populations, this opinion provides a narrow view of the depth and breadth of supplement research. It also ignores the complex relationship between nutrition and health and potentially leaves many people unnecessarily confused about supplements.
Overview of the overview
Healthcare costs can be high, and the risk of side effects from many common drugs are a concern, so consumers are well advised to consider all safe, potentially effective health resources available, including supplements. Here are some important issues not covered in the editorial:
Study 1 explores whether vitamin supplements prevent heart disease and cancer in healthy older adults, by reviewing 3 multivitamin trials and 24 single or paired vitamins trials that included over 400,000 randomly assigned participants. Though the editorial authors concluded there was no evidence of reduced risk of death due to any cause, cardiovascular disease, or cancer, the review actually did find that supplements significantly reduced cancer risk—by 6%—in men.
Study 2 considered how well a daily multivitamin might prevent cognitive decline among participants in the Physicians' Health Study II (5,947 men aged 65 years or older), and found no differences in thinking (cognitive) function between the vitamin and nonvitamin groups. However, other published findings from this very same study population have demonstrated that multivitamins may reduce the risk of cancer and cataracts.
Study 3 examined whether taking multivitamins and minerals after a heart attack (myocardial infarction) might reduce risk of further heart attacks, and did not show a benefit with supplements. However, the study authors themselves concluded that "nonadherence to the study regimen#8221; rendered the results inconclusive.
Taking the broader viewpoint
With high healthcare costs and the risks of side effects from many common drugs, consumers are well advised to consider all safe potential health resources available, including supplements. Here are some variables not factored into the editorial:
Other studies have found a positive association between supplements and reduced heart disease and cancer risks, including well-designed double-blind research.
Numerous studies have shown therapeutic support for many other conditions not considered by the editorial, including osteoporosis, macular degeneration, anemia, high cholesterol, mood disorders, and many more.
Supplements have been found to help correct common deficiencies, proactively protecting against conditions that often accompany deficiencies.
The amount of a nutrient taken, and the quality of the supplement product can affect outcomes, which the editorial did not discuss.
Research has shown that certain therapeutic effects of nutrients require higher intake amounts than a person would ordinarily get with food or in a multivitamin.
Taking a multivitamin helps safeguard against dietary gaps.
Consider the full body of research
By ignoring the positive and inconclusive results in these studies and not considering other research showing well-established benefits, this editorial presents an incomplete view to the public and suggests a biased assessment of the research not shared by doctors involved in the studies in question. Dr. Howard Sesso, MD, a lead researcher on the Physicians' Health Study II, noted that, "because of the possible cancer-related benefits tied to multivitamins, they are still worth considering, in particular for people who may not get enough vitamins in their diet." Dr. J. Michael Gaziano, a Physician at Brigham and Women's Hospital and Professor of Medicine at Harvard Medical School, is a lead researcher on the Physicians' Health Study, and a co-author on one of the papers prompting the editorial. Dr. Gaziano told USA Today, "It drives me crazy that they say 'enough is enough,' when there's only been one large study of (standard) multivitamins and it's ours."
No single analysis of the research can uncover the full complexity of the effects of nutrients—from dietary supplements or food—on total health. In the end, rather than close the book on dietary supplements solely on the basis of one editorial opinion, it makes sense to consider the full body of evidence as well as your own personal health needs. Eat healthfully, exercise regularly, and work with a qualified healthcare practitioner to create a health plan that works for you.
(Ann Intern Med 2013;159:850–1)