HealthNotes
In Those with Deficiency, Vitamin D May Improve Eczema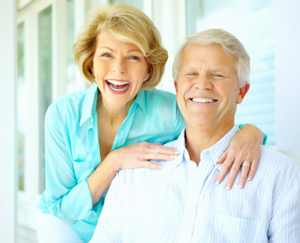 Vitamin D may help ameliorate clinical signs of eczema in people with severe vitamin D–deficiency
Low levels of vitamin D are not necessarily linked to problems with eczema, but, according to the Journal of the American Academy of Dermatology, people with eczema and vitamin D deficiency may get some symptom relief by taking vitamin D supplements.
No link between vitamin D status and eczema
The study was done in Poland, where vitamin D deficiency is common. In the first phase of the study, researchers checked the vitamin D levels in 95 people with eczema and 58 people with healthy skin. The skin condition in those with eczema was also evaluated. The researchers then analyzed the data to see if the presence and severity of eczema were both associated with vitamin D levels.
Approximately two thirds of the people in the study had vitamin D–deficiency. Vitamin D levels were similar in people with and without eczema, and people with more severe cases did not have lower vitamin D levels than people with milder cases; however, people with the lowest vitamin D levels had more frequent bacterial skin infections.
Eczema may improve with vitamin D supplements
For the second phase of the study, 20 of the people with eczema who had the lowest vitamin D levels and frequent bacterial skin infections were given 2,000 IU cholecalciferol (vitamin D3) per day. It is important to note that this phase of the study did not include a control (placebo) group; nevertheless, after three months of vitamin D supplementation, the frequency of bacterial skin infections had decreased. In addition, visual examinations showed that eczema severity had improved and symptom surveys showed that itching and sleeplessness due to eczema had diminished.
"The results from this study indicate that vitamin D supplementation may help ameliorate clinical signs of the disease [eczema] and can be considered as a safe and well-tolerated form of therapy," the authors said. Because of the nature of the study, these conclusions are limited to people with severe vitamin D–deficiency. The study did not show whether eczema is likely to improve in people with normal vitamin D status.
Healthy skin
Treating vitamin D deficiency is important for more than your skin: low vitamin D levels have been linked with chronic health problems like cardiovascular disease, depression, and some cancers. If you are at risk for low vitamin D levels—due to living in a Northern region, age (seniors are more at risk for deficiency), not getting much sun, or darker skin—then ask your doctor about getting your levels tested. In addition to supplementing to correct low vitamin D, here are some things you can do to help your eczematous skin:
Rule out food sensitivities. For many people with eczema, identifying and eliminating reactive foods leads to significant improvements in skin appearance and symptoms. A two- to four-week elimination diet followed by individual food reintroductions is the best way to find out if you have food sensitivities. If you have strong reactions to food, do this with a doctor's supervision.
Take a probiotic. Researchers are finding more and more evidence that taking probiotics that supply lots of friendly gut bacteria can help with all kinds of allergic and inflammatory conditions like asthma and eczema. Storing your probiotic in the refrigerator increases the chance that it will benefit you.
Feast on fish oil. The anti-inflammatory omega-3 fats from fish have been found to help people with eczema. The omega-6 fats from evening primrose oil is a nice complement to the fish fats, and evening primrose oil supplements have also been found to help with eczema.
(J Am Acad Dermatol 2013; 10.1016/j.jaad.2013.03.014)
Maureen Williams, ND, completed her doctorate in naturopathic medicine at Bastyr University in Seattle and has been in private practice since 1995. With an abiding commitment to access to care, she has worked in free clinics in the US and Canada, and in rural clinics in Guatemala and Honduras where she has studied traditional herbal medicine. She currently lives and practices in Victoria, BC, and lectures and writes extensively for both professional and community audiences on topics including family nutrition, menopause, anxiety and depression, heart disease, cancer, and easing stress. Dr. Williams is a regular contributor to Healthnotes Newswire.