HealthNotes
Eat Right to Ease Blood Pressure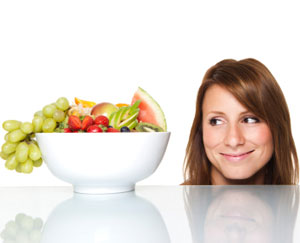 Flavonoids seem to directly affect the blood vessels, causing them to relax
Sprinkling some blueberries on your morning cereal or mixing up a strawberry smoothie could go a long way towards preventing high blood pressure (hypertension), according to a study in the American Journal of Clinical Nutrition. Plant-derived compounds called flavonoids seem to be responsible for this effect, which is most pronounced in the under-60 crowd.
Flavonoids are the substances that impart rich colors to fruits and vegetables, and are well known for their antioxidant effects. They also seem to directly affect the blood vessels, causing them to relax.
Hypertension can increase the risk of heart and blood vessel disease, stroke, and kidney and eye problems. Getting older, being overweight, not getting enough exercise, and having a family history hypertension increase the odds of developing the condition.
Diet, the wonder drug
While medications are commonly prescribed to treat hypertension, the importance of diet on its development and treatment has been highlighted in many recent studies. Following the Dietary Approaches to Stop Hypertension (DASH) diet has yielded terrific results in some people living with high blood pressure. The DASH diet emphasizes eating plenty of fresh, brightly colored vegetables and fruit, and low-fat dairy products.
The new study combined the findings of the Nurses' Health Study (NHS) I and II and the Health Professionals Follow-Up Study (HPFS), using data from almost 157,000 men and women to see if there was a connection between eating flavonoids and developing hypertension over 14 years.
The amounts of different types of flavonoids eaten were estimated throughout the study using food frequency questionnaires. Results found:
People who ate the most of one type of flavonoid, called anthocyanins, had an 8% percent decrease in the risk of developing hypertension compared with those who had the least anthocyanins in their diet. In people under 60 years old, the reduction in risk was 12%.
Other flavonoids—apigenin, catechin, and epicatechin found in parsley and green tea—also reduced blood pressure in some people.
"These data reinforce the importance of dietary intervention strategies for blood pressure reduction before middle age," said the study's lead author, Aedin Cassidy, from the School of Medicine at the University of East Anglia, Norwich, UK.
The brighter, the better
Anthocyanins are found in commonly eaten foods such as blueberries, cranberries, and strawberries, making them an easy addition to the diet. When you're planning your meals, try to get a full complement of colors on your plate throughout the day.
Toss some mixed berries into your pancake or muffin batter.
Enjoy a cup of green tea for a mid-morning pick-me-up. Ready to use powdered "tea sticks" are widely available and travel well in a reusable water bottle. Squeeze in some fresh lemon juice to jazz up the flavor and get the most out of the antioxidants in the tea.
Give a green smoothie a try. Blend a handful of greens (spinach, kale, and chard all mix easily) and a frozen banana with your choice of milk. This is one of the easiest ways to increase your fruit and veggie intake, and it tastes great, too.
(Am J Clin Nutr 2011;93:338–47)
Kimberly Beauchamp, ND, received her doctoral degree from Bastyr University, the nation's premier academic institution for science-based natural medicine. She co-founded South County Naturopaths in Wakefield, RI, where she practiced whole family care with an emphasis on nutritional counseling, herbal medicine, detoxification, and food allergy identification and treatment. Her blog, Eat Happy, helps take the drama out of healthy eating with real food recipes and nutrition news that you can use. Dr. Beauchamp is a regular contributor to Healthnotes Newswire.