HealthNotes
Diet for a Healthy Aging Brain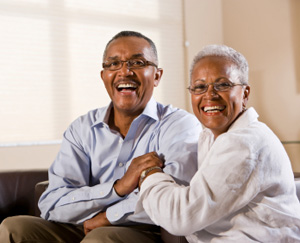 High intakes of nuts, legumes, and whole grains were associated with better cognitive function
Seniors wondering how to maintain a healthy mind may find part of the answer in a study published in the
American Journal of Clinical Nutrition.
The study looked at the relationship between
diet
and brain function and found that
mental functioning as they aged
was better in seniors who most closely followed either of two commonly recommended dietary guidelines. Most exciting, the researchers found that several specific foods were especially effective at protecting mental function (cognition).
Assigning diet scores
More than 3,800 men and women over age 65 participated in the study. They answered questionnaires about their eating habits, and this information was used to calculate two scores for each individual: one score to indicate how closely their diet reflected DASH (Diet Approaches to Stop Hypertension) and another score to indicate how closely their diet reflected the Mediterranean diet.
Points toward the DASH score were given for
high intake of fruits, vegetables, and low-fat dairy products;
high intake of nuts, legumes, and whole grains;
low intake of sodium and sweetened beverages; and
low intake of red and processed meats.
Points toward the Mediterranean diet score were given for
high intake of fruits and vegetables;
high intake of all grains, legumes, and fish;
a high ratio of monounsaturated fats (like those found in olive oil) to saturated fats (like those found in high-fat meat and dairy foods); and
low intake of meat, meat products, and high-fat dairy products.
Both diets protect brain function
Tests that measure cognitive function were performed by each participant at the beginning of the study and periodically over the next 11 years. Some links were found between diet scores and the cognitive test results:
People who had either a high DASH score or a high Mediterranean diet score had better cognitive function at the beginning of the study than people with low scores.
Cognitive function declined at a similar rate over time, regardless of diet scores. This means that people with high diet scores maintained the same degree of advantage, with regard to cognitive function, over people with low diet scores.
The advantage of having a high diet score was described as similar to being three years younger in terms of cognitive function.
In particular, high intakes of nuts, legumes, and whole grains were associated with better cognitive function.
Base your diet on beans, lentils, nuts, and whole grains
According to the researchers, "whole grains and nuts and legumes may be primarily responsible for the similar protective associations of DASH and Mediterranean dietary patterns and may provide a simple path for linking public-health nutrition recommendations with agricultural policy around the globe."
Here are some meals made from these healthy dietary staples:
Whole oats. Steel cut oats or whole oat kernels (oat groats or oat berries) are a warm way to start the day. With fruit and a few nuts, this meal can fill you up for the whole morning.
Hummus dip. This dip made from ground chickpeas, sesame butter, olive oil, and garlic can be used as a vegetable dip or a spread on whole grain crackers or bread.
Soup to nuts. Try a classic lentil soup or a spicy black bean soup for lunch, and have a handful of nuts as a mid-afternoon snack.
Three sisters. Beans, corn, and squash are the basis of traditional diets of native North and South Americans. Together they can be a savory, satisfying meal. Use whole corn kernels, or experiment with whole grain brown rice as a substitute.
(Am J Clin Nutr 2013;98:1263–71)
Maureen Williams, ND, completed her doctorate in naturopathic medicine at Bastyr University in Seattle and has been in private practice since 1995. With an abiding commitment to access to care, she has worked in free clinics in the US and Canada, and in rural clinics in Guatemala and Honduras where she has studied traditional herbal medicine. She currently lives and practices in Victoria, BC, and lectures and writes extensively for both professional and community audiences on topics including family nutrition, menopause, anxiety and depression, heart disease, cancer, and easing stress. Dr. Williams is a regular contributor to Healthnotes Newswire.