HealthNotes
Diet and Exercise Team Up for Powerful Arthritis Relief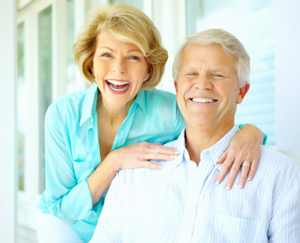 People who combined diet and exercise had less knee pain and better function
Diet and exercise work better together than either one alone when it comes to improving osteoarthritis symptoms, according to a report in the Journal of the American Medical Association.
Achy joints?
Osteoarthritis affects millions of people worldwide and is the most common form of arthritis. It typically affects the hands, neck, low back, knees, or hips. When weight-bearing joints are involved, normal activities of daily living like walking and climbing stairs can become difficult, leading to decreased quality of life.
Overweight and obesity are risk factors for arthritis, as are some genetic and metabolic conditions like diabetes. Overuse of certain joints in sports or at work may also increase the risk of developing arthritis in those joints.
In addition to decreased mobility, pain is another hallmark of arthritis. While medications may help ease arthritis pain, they tend to come with unwanted side effects and they do nothing to alter the course of the disease.
A dynamic duo
Losing weight helps decrease stress on the joints, and exercise has been shown to decrease pain in arthritic joints. Researchers from Wake Forest University designed a study that compared the effects of diet, exercise, and the combination of the two in 454 overweight or obese people 55 years and older with arthritis in one or both knees.
For 18 months, the participants followed one of these regimens:
A calorie-restricted diet designed to decrease body weight by at least 10%
An exercise program that ran for three, one-hour sessions per week and included aerobic and strength training components
A combination of diet and exercise
Before, during, and after the interventions, the participants answered questions about their pain level, function, mobility, and health-related quality of life. The investigators also measured the compressive forces within the affected joints and blood levels of inflammatory markers. They found:
Both groups that changed diet lost significantly more weight than the exercise-only group.
Compared with exercise alone, people in the diet-only group had lower compressive forces in the affected joints.
Inflammatory markers were lower in the diet and diet-plus-exercise groups than in the exercise-only group.
Inflammatory markers were more reduced in the diet and diet-plus-exercise groups than those in the exercise-only group.
People in the diet-plus-exercise group were able to walk significantly faster than those in the exercise-only group.
Pain was significantly reduced in people in the diet-plus-exercise group compared with those in the diet-only or exercise-only groups.
"People in the diet-plus-exercise group had less knee pain and better function than those in the diet-only and exercise-only groups and improved physical health-related quality of life than those in the exercise group," concluded lead study author, Dr. Stephen Messier.
Consult your doctor before starting a new workout routine. The degree and extent of arthritis may make some exercises less suitable and lead to further joint damage. But don't let arthritis prevent you from exercising; done right, exercise can help you lose weight, decrease pain, and improve overall functioning.
(JAMA 2013;310:1263-1273.)
Kimberly Beauchamp, ND, received her doctoral degree from Bastyr University, the nation's premier academic institution for science-based natural medicine. She co-founded South County Naturopaths in Wakefield, RI, where she practiced whole family care with an emphasis on nutritional counseling, herbal medicine, detoxification, and food allergy identification and treatment. Her blog, Eat Happy, helps take the drama out of healthy eating with real food recipes and nutrition news that you can use. Dr. Beauchamp is a regular contributor to Healthnotes Newswire.