HealthNotes
CoQ10 May Hold Promise for People with ALS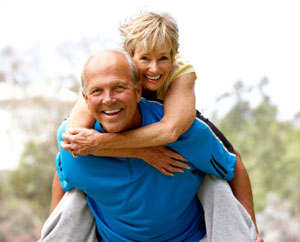 In one case study, hand strength and mood improved in the first four weeks
A review of preliminary research and a case report published in The Open Nutraceuticals Journal suggest there may be a role for coenzyme Q10 (CoQ10) in slowing the course of amyotrophic lateral sclerosis (ALS, or Lou Gehrig's disease), a deadly disease in which the nerve cells in the brain and spinal cord that control muscle movement become damaged and lost.
People with ALS experience a gradual loss of muscle coordination and strength in the arms and legs, as well as those that control breathing and swallowing. At this time there is no known cure.
One man's inspiring story
The authors of the report described a 70 year-old man who had experienced decreasing strength in his hands and legs, muscle tremors, and increasing difficulty walking, and was diagnosed with ALS. Five years later, he was given 200 mg of CoQ10 twice daily, taken with fatty meals to improve absorption. The form of CoQ10 used, solubilized ubiquinol, is believed to be better absorbed than other forms.
Based on this man's symptom record, his hand strength and mood improved in the first four weeks, and he increased his CoQ10 to 500 mg twice daily. At some point that is not reported, he resumed the lower amount of CoQ10. Most people with ALS do not survive more that five years after being diagnosed; however, the man whose case is reported had survived 12 years at the time of the publication.
CoQ10's role in protecting nerves
The researchers outlined some previous research that points toward CoQ10 as a possible treatment for ALS:
Studies done in animals and petri dishes show that CoQ10 can protect nerve cells through its antioxidant effect.
People with ALS have been found to have higher levels of oxidized CoQ10 (ubiquinone) and higher ratios of oxidized to reduced CoQ10 (ubiquinol) in blood and cerebrospinal fluid. Only the reduced form of CoQ10 is useful to cells.
Although studies done in people with ALS have found no effect of CoQ10 in amounts as high as 2,700 mg per day, there have been no studies using the more absorbable solubilized ubiquinol.
"This body of research suggests that CoQ10, by its antioxidant and energy producing effects, might benefit people with neurodegenerative diseases like ALS," said study co-author R. B. Singh from the Halberg Hospital and Research Institute in Moradabad, India. "The intriguing case we present further supports the notion that research to determine whether solubilized ubiquinol can slow the progression of ALS is warranted."
(Open Nutraceuticals J 2012;5:187–92)
Maureen Williams, ND, completed her doctorate in naturopathic medicine at Bastyr University in Seattle and has been in private practice since 1995. With an abiding commitment to access to care, she has worked in free clinics in the US and Canada, and in rural clinics in Guatemala and Honduras where she has studied traditional herbal medicine. She currently lives and practices in Victoria, BC, and lectures and writes extensively for both professional and community audiences on topics including family nutrition, menopause, anxiety and depression, heart disease, cancer, and easing stress. Dr. Williams is a regular contributor to Healthnotes Newswire.