HealthNotes
Chocolate Linked to Lower Stroke Risk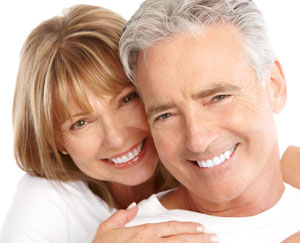 People who ate more chocolate had a 19% lower risk of stroke
Some chocolate may be better than none
Researchers reviewed the literature regarding the link between eating chocolate and risk of stroke, including a Cohort of Swedish Men study, in which 37,103 participants were followed for more than ten years for incidence of stroke, and a meta-analysis of five studies (including the Cohort of Swedish Men study) with follow-up from 8 to 16 years.
In the Cohort of Swedish Men study, researchers found that compared with men who ate the least chocolate, men who ate the most chocolate (median 62.9 grams per week) had a 17% lower stroke risk.
In the meta-analysis, researchers found that compared with people who ate the least amount of chocolate, people who ate the most had a 19% lower risk of stroke, and the risk reduction was about the same for men and women.
Though results suggest that eating chocolate may be associated with reduced stroke risk, the authors caution, "Further studies are required to confirm this finding before any recommendations about chocolate consumption can be given. Because chocolate is high in sugar, saturated fat, and calories, it should be consumed in moderation."
Chocolate and your health
What's in the chocolate? Prior studies have shown that chocolate may benefit heart health, and it is thought that plant compounds (flavonoids) in chocolate provide this benefit. Flavonoids have antioxidant and anti-inflammatory effects and may also have positive effects on cholesterol, blood vessel function, and high blood pressure (a major risk factor for stroke), according to the study authors.
Choose wisely. People can reduce stroke risk in several ways—exercising, eating a healthy diet, maintaining a healthy weight, maintaining healthy blood pressure, not smoking, avoiding excess alcohol—and it is important not to turn solely to eating chocolate for stroke protection. Studies showing the benefits of chocolate for health usually refer to a specific type of chocolate with a high percentage (greater than 60%) of cocoa solids, which is not the typical chocolate found on the shelves of the grocery store.
Talk with a doctor. Talk with a doctor about your stroke risk and healthy options for prevention.
(Neurology 2012;79;1223–9)
Jane Hart, MD, board-certified in internal medicine, serves in a variety of professional roles including consultant, journalist, and educator. Dr. Hart, a Clinical Instructor at Case Medical School in Cleveland, Ohio, writes extensively about health and wellness and a variety of other topics for nationally recognized organizations, websites, and print publications. Sought out for her expertise in the areas of integrative and preventive medicine, she is frequently quoted by national and local media. Dr. Hart is a professional lecturer for healthcare professionals, consumers, and youth and is a regular corporate speaker.