HealthNotes
Childhood Obesity Rates Remain Steady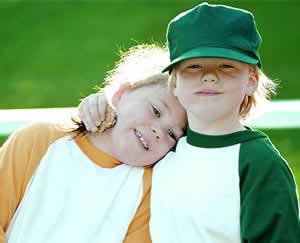 Studies show that good eating and exercise habits are best fostered in childhood
After nearly tripling since 1980, recent estimates from the National Health and Nutrition Examination Survey (NHANES) show what seems to be a holding pattern in the prevalence of childhood obesity.
Children who are overweight or obese are more likely to be obese as adults, putting them at risk for heart disease, diabetes, and several cancers. Increased screen time (watching television, using computers, and playing video games), decreased cultural emphasis on physical activity, and poor quality diet may all play a part in the obesity epidemic.
The new study, which included 4,000 children and was published in the Journal of the American Medical Association, showed that between 2007 and 2008, about 10% of infants and toddlers were at or above the 95th percentile for weight, putting them in the "obese" category. Similarly, 17% of children and adolescents aged 2 to 19 years were obese, and 32% were considered overweight. Between 1999 and 2008, the prevalence of obesity and overweight has largely remained constant, with the exception of the heaviest boys between the ages of 6 and 19; this group appears to gaining weight.
Other countries, including Sweden and England, have shown similar trends towards a leveling off in childhood obesity rates.
While it is heartening that the prevalence of childhood obesity is not on the upswing, the numbers are still disturbingly high. "The results presented here indicate that the prevalence of high body mass index (BMI) in childhood has remained steady for ten years and has not declined. Moreover, the heaviest boys may be getting even heavier," the authors commented.
Get them while they're young
Studies show that good eating and exercise habits are best fostered in childhood. The single most important thing you can do is model good eating and activity habits yourself. Add the following tips to increase their effectiveness:
Try, try again: Eating habits are set early in life, but don't panic if your child is averse to vegetables and other healthful foods; just keep offering them. If they don't like a particular food, tell them of experiences where your own tastes might have changed: "I remember when I didn't like (olives). I thought I'd never like them. But one day I tried them again, just in case. And that time I actually really liked them!"
Serve up healthy snacks: For a healthy premeal snack, put out a bowl of mixed sliced or chunked fruits and another with cut up veggies. Try serving veggies with a small bowl of salad dressing or hummus to jazz up the flavor. Contrary to popular belief, kids really will try different foods, especially when they're hungry!
Experiment with presentation: If your child doesn't care for large pieces of a certain food in a dish, it doesn't necessarily mean that they don't like the flavor. Pureed soups and sauces are a wonderful way to change the presentation while keeping the nutrition.
Make exercise a way of life. As often as possible, get moving as a family. When that's not possible, make sure your kids have other opportunities. Children should get at least one hour of physical activity every day, including aerobic, muscle-strengthening, and bone-strengthening exercise. Giving children "real" work—like raking leaves, shoveling snow, walking the dog, or hauling wood—is a great way for them to contribute while building healthy bodies.
(JAMA 2010;doi:10.1001/jama.2009.2012)
Kimberly Beauchamp, ND, earned her bachelor's degree from the University of Rhode Island and her Doctorate of Naturopathic Medicine from Bastyr University in Kenmore, WA. She cofounded South County Naturopaths in Wakefield, RI, and now sees patients in East Greenwich and Wakefield. Inspired by her passion for healthful eating and her own young daughters, Dr. Beauchamp is currently writing a book about optimizing children's health through better nutrition.