HealthNotes
Cherry Juice Linked to Gout Prevention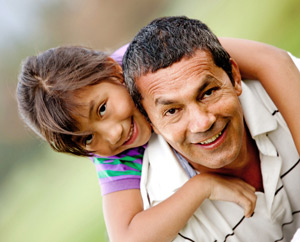 Gout attacks decreased in people who took cherry juice concentrate daily for four months
Treating
gout
attacks can be complicated, which makes prevention even more important. In
Arthritis & Rheumatism,
researchers confirm both anecdotal and research reports that
cherry juice concentrate
, along with conventional treatments, may be a natural option to help reduce gout attacks.
Cherry juice reduces inflammation
Gout is a form of arthritis that occurs when crystals of uric acid accumulate in a joint, leading to the sudden development of pain and inflammation.
In a series of studies, researchers compared cherry juice concentrate to pomegranate juice concentrate for gout prevention, examined the benefits of taking cherry juice concentrate daily for four months or longer, and compared the effects of cherry juice concentrate versus pomegranate juice on inflammation in a laboratory setting. The cherry juice concentrate used in the studies did not contain added sugar, sweeteners, or preservatives, and 1 tablespoon was the equivalent of 45 to 60 cherries. Participants continued their usual medications for gout.
The results found:
Compared with their baseline number, gout attacks decreased significantly in people who took the cherry juice concentrate daily for four months or longer. In the first study, more than 50% of the cherry juice concentrate group were attack-free at 60 days and were able to cut back on their medications. In the second study, gout attacks were reduced by 50% in half of the people taking daily cherry juice concentrate for four months or longer.
This effect was not observed in the pomegranate group.
Compared with pomegranate juice concentrate, cherry juice concentrate used on human cells in a laboratory setting significantly reduced the release of proteins that lead to inflammation.
The study authors conclude, "Our studies suggest that cherry juice concentrate reduces acute attacks of gout when it is consumed over a period of four months. We have found cherry juice concentrate to have anti-inflammatory properties and suggest that it may be useful as prophylaxis for gout." They add that large clinical trials are needed to further understand the role of cherries in the prevention of gout attacks.
What's in the cherry juice?
It is not entirely clear why cherry juice may be effective in helping to prevent gout, but research holds some clues: cherries are loaded with vitamin C and high in fiber, but they are also rich in plant compounds that reduce inflammation. The study authors suggest that it is these anti-inflammatory compounds that most likely benefit people with gout.
Untreated, gout can lead to chronic and painful complications, so treatment is important. Talk with a knowledgeable doctor about treatment options and the potential risks and benefits of natural options.
(Arthritis Rheum 2013;65:1135-6; J Arthritis 1:101.doi:10.4172/jahs.1000101)
Jane Hart, MD, board-certified in internal medicine, serves in a variety of professional roles including consultant, journalist, and educator. Dr. Hart, a Clinical Instructor at Case Medical School in Cleveland, Ohio, writes extensively about health and wellness and a variety of other topics for nationally recognized organizations, websites, and print publications. Sought out for her expertise in the areas of integrative and preventive medicine, she is frequently quoted by national and local media. Dr. Hart is a professional lecturer for healthcare professionals, consumers, and youth and is a regular corporate speaker.