HealthNotes
Can Supplements Slow Decline in Alzheimer's Disease?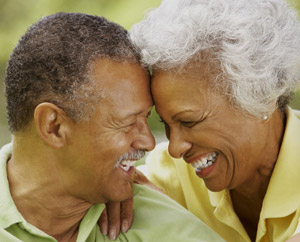 Alzheimer's patients taking omega-3 fatty acid experienced less decline in activities of daily living
Mind and body may benefit
In this study, researchers explored the effects of two supplements on disease progression in people with mild to moderate Alzheimer's disease—a disease characterized by a progressive decline in both mental and physical abilities.
Specifically, 39 people were randomly assigned to one of three interventions:
omega-3 fatty acids (fish oil concentrate containing 675 mg DHA (docosahexaenoic acid) and 975 mg EPA (eicosapentaenoic acid) per day);
omega-3 fatty acids (same fish oil concentrate and dose as above) plus 600 mg of alpha lipoic acid per day; or
placebo daily for 12 months.
Researchers studied the effects of these interventions by measuring oxidative stress (a way to assess the risk that cells may become damaged), and assessing mental abilities and activities of daily living.
The results found:
Compared with placebo, both omega-3 fatty acid groups experienced less decline in activities of daily living such as using a telephone or preparing a meal.
Compared with placebo and the omega-3 fatty acids only supplement, the omega-3 fatty acids plus alpha lipoic acid group experienced less decline in thinking (cognitive) abilities.
Supplements did not appear to affect oxidative stress.
The study authors conclude that "combining omega-3 fatty acids with alpha lipoic acid slowed both cognitive and functional decline," adding that the "combination appears to be safe" at the doses used in this study. They caution, however, that large research trials are needed to confirm these results and to understand more about the role of these supplements in Alzheimer's disease.
Alzheimer's: a complex disease
Prior studies suggest that regularly eating fish may help prevent Alzheimer's disease. Fish and fish oil are packed with omega-3 fatty acids, which have been linked to health benefits such as reduced inflammation. Alpha lipoic acid, which is found in meat, liver, and in lesser amounts in fruits and vegetables, may also help reduce inflammation and prevent cell damage.
While this study shows promising results, the research on the effects of nutritional supplements in this area is just beginning. Some studies have shown that omega-3 fatty acids benefit memory and thinking, and still other studies with omega-3 fatty acids have not shown benefit. More research is needed on this important topic and on other natural means to help prevent or slow Alzheimer's disease.
Though some symptoms can present in similar ways, Alzheimer's disease is a different condition than age-related cognitive decline or other dementias. Talk with a doctor about various conventional and complementary therapies and care facilities that are available to help people function better. Before taking any supplement, talk with a doctor to discuss the risks and benefits.
(J Alzheimers Dis 2014;38:111–20)
Jane Hart, MD, board-certified in internal medicine, serves in a variety of professional roles including consultant, journalist, and educator. Dr. Hart, a Clinical Instructor at Case Medical School in Cleveland, Ohio, writes extensively about health and wellness and a variety of other topics for nationally recognized organizations, websites, and print publications. Sought out for her expertise in the areas of integrative and preventive medicine, she is frequently quoted by national and local media. Dr. Hart is a professional lecturer for healthcare professionals, consumers, and youth and is a regular corporate speaker.