HealthNotes
Can Soy Extract Improve ADHD?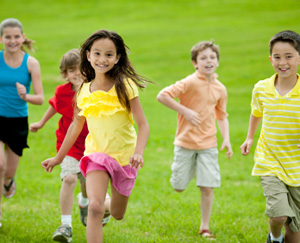 Children in the PS group showed improved classroom behavior and social skills
Parents who want to treat their children's
ADHD (attention deficit hyperactivity disorder
) without using medications often turn to strategies such as behavioral methods, therapeutic diets, and targeted supplements. A study published in the
Journal of Human Nutrition and Dietetics
found that
PS (phosphatidylserine)
, a nutrient extracted from soybeans, might be one of the supplements that can help.
A look at PS and kids with ADHD
PS is a member of a nutrient class called phospholipids. Phospholipids can be made in the body and are necessary components of cell membranes. PS is found in cell membranes throughout the body but the greatest concentration is found in brain cells. Some studies have shown that PS supplements can increase exercise endurance, improve memory, and relieve depression.
This study included 36 children diagnosed with ADHD but never treated with medications. The children were given either 200 mg of PS per day or placebo for two months. The parents of the children answered questions about their children's behavior to assess levels of inattention, hyperactivity, and impulsivity—the hallmarks of ADHD—at the beginning and end of the study. In addition, the children underwent memory and mental performance tests.
PS helps with symptoms
Symptom scores and performance on memory and mental tests were the same in both groups at the beginning of the study, but marked differences were seen by the end:
ADHD symptom scores improved 32% more in the PS group than in the placebo group, and their overall symptom scores were 34% lower at the end of the study. PS takers also performed better on short-term memory tests, in which they were asked to repeat expanding lists of numbers, and mental performance tests, in which they were instructed to grab a ball in response to specific colored light cues.
Better behavior outside of the lab
"The magnitude of change observed in the present study is clinically important and is associated with a substantially improved functioning and quality of life in school and at home," the study's authors said. "Children in the PS group showed improved classroom behavior and social skills, such as a reduction of walking around in the classroom or talking during class. In addition, children in the PS group showed improvements in putting things back in their proper places at home."
Non-drug treatments for ADHD
If your child has ADHD, here are some things to consider as you make decisions about treatment:
Feed them a clean diet. Many children with ADHD feel worse and exhibit more behavioral symptoms when they are exposed to chemical food additives like artificial colors and flavors.
Consider a daily PS supplement. Talk to your pediatrician, especially if your child is taking other medications, about trying a PS supplement. Soybeans are a good source of PS, you can't eat enough to get the amount that was used in this study.
Choose targeted nutrient supplements. Fatty acids (omega-6 and omega-3), zinc, magnesium, and vitamin B6 have all been found to help some children with ADHD.
Use behavior modification strategies. As many as 175 studies support the use of behavioral techniques, both at home and at school, for reducing ADHD symptoms. These strategies are generally based on providing structure and predictability, clear expectations, and reward systems that reinforce positive behaviors while discouraging negative ones.
(J Hum Nutr Diet 2013; doi: 10.1111/jhn.12090)
Maureen Williams, ND, completed her doctorate in naturopathic medicine at Bastyr University in Seattle and has been in private practice since 1995. With an abiding commitment to access to care, she has worked in free clinics in the US and Canada, and in rural clinics in Guatemala and Honduras where she has studied traditional herbal medicine. She currently lives and practices in Victoria, BC, and lectures and writes extensively for both professional and community audiences on topics including family nutrition, menopause, anxiety and depression, heart disease, cancer, and easing stress. Dr. Williams is a regular contributor to Healthnotes Newswire.