HealthNotes
Can Omega-3s Relieve Bipolar Depression?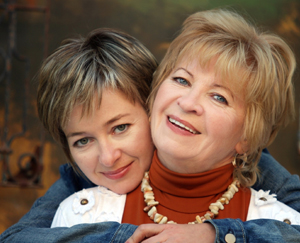 Depression symptoms improved statistically in people who took their usual medications plus EPA or DHA, alone or together
Bipolar disorder
(formerly known as manic depression), typically causes bouts of depression and mania, causing a variety of challenges in a person's day to day life. While medications are an important aspect of treatment, they don't always fully relieve symptoms. A study in the
Journal of Clinical Psychiatry
suggests that in people with bipolar disorder,
omega-3 fatty acids
, along with medications, may help relieve symptoms of depression.
Fish oil eases depression
To evaluate whether omega-3 fatty acid supplements help improve bipolar symptoms, researchers conducted a meta-analysis of existing evidence, reviewing six randomized controlled trials, including 291 participants diagnosed with bipolar disorder. Participants took a variety of amounts of omega-3s from a variety of sources, including fish oil, which contains EPA (eicosapentaenoic acid) and DHA (docosahexaenoic acid), pure EPA and/or DHA, or flaxseed oil (which contains alpha-linolenic acid). Participants took their usual medications. The average study length was 12.6 weeks.
Mania symptoms were not affected, but bipolar depression symptoms improved statistically in people who took their usual medications plus EPA and DHA, alone or together, compared with people who did not.
As a result of these findings, the study authors recommend "increased dietary omega-3 or supplementation of approximately 1 gram to 1.5 grams of mixed EPA and DHA (higher ratio of EPA)" as a supplemental (adjunctive) treatment for bipolar depression. They also caution that further research is needed to determine the optimum amount and formulation.
Exploring omega-3s effects on bipolar disorder
Omega-3s have been found to benefit heart, eye, prenatal, and mental health. Researchers are interested in the link between omega-3s and bipolar disorder as prior studies suggest that people with bipolar disorder may have lower blood levels of DHA, and people who eat more fish have a lower risk of this disorder. Omega-3s may ease bipolar disorder symptoms by improving cell function, reducing inflammation, and impacting hormones linked to depression, according to the study authors.
Remember, in this study omega-3 supplements were not a substitute for the participants' conventional medication, but rather were taken in addition to prescribed drugs. Adding any treatment when managing bipolar disorder should always be supervised by a physician as omega-3s can interact with medications such as blood thinners, and high doses of omega-3s may actually worsen some people's bipolar symptoms. Talk with a doctor about the risks and benefits of taking omega-3s for bipolar disorder.
(J Clin Psychiatry 2011; Aug 9; e-pub ahead of print)
Jane Hart, MD, board-certified in internal medicine, serves in a variety of professional roles including consultant, journalist, and educator. Dr. Hart, a Clinical Instructor at Case Medical School in Cleveland, Ohio, writes extensively about health and wellness and a variety of other topics for nationally recognized organizations, websites, and print publications. Sought out for her expertise in the areas of integrative and preventive medicine, she is frequently quoted by national and local media. Dr. Hart is a professional lecturer for healthcare professionals, consumers, and youth and is a regular corporate speaker.