HealthNotes
Can Meditation Mellow Nicotine Cravings?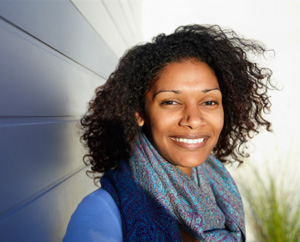 Smokers practicing mindful meditation reduced their smoking by 60%
Smoking is an addiction and, as with all addictions,
quitting is hard
. For many smokers, even cutting back is challenging, but researchers have found that learning to
meditate
might be helpful. A study published in the
Proceedings of the National Academy of Sciences
found that smokers who participated in a ten-day meditation training program reduced their smoking more than smokers in a simple relaxation program.
Smokers seeking stress relief
The 27 smokers in the study were college students who had responded to an ad for a stress reduction program and were not specifically trying to reduce or quit smoking. They were assigned to either a mindfulness meditation training program or a relaxation training program. These programs were done in 30-minute sessions on ten consecutive nights, for a total of five hours of training.
The specific type of "mindful" (focused awareness) meditation used in the meditation group is called integrative body-mind training. The trainees were guided in body relaxation, mental imagery, and mindfulness while music played in the background, with the goal of becoming aware of the body and mind working together to reach a meditative state. The relaxation group was guided in progressive relaxation of muscle groups throughout the body, with the goal of reaching a state of mental relaxation and calmness.
Meditation, not relaxation, makes a difference
The smokers answered questions about their cravings for cigarettes and smoking habits at the beginning and end of their training program. Breath tests were used to verify how much they were smoking and brain scans were used to measure changes in neurological activity. The collected data showed the following:
Smokers in the meditation group had reduced their smoking by 60% at the end of the training, while those in the relaxation group had no smoking reduction.
Cravings for cigarettes decreased in the meditation group but not in the relaxation group.
The patterns of brain activity were the same in meditators and relaxers at the beginning of the study and were typical of smokers; however, brain activity patterns in the meditators changed, looking more like those of nonsmokers by the end of the study.
The study authors suggest that integrative body-mind training offers a unique way to help smokers because it focuses on improving self-control, capacity to handle craving, and smoking behavior, rather than requiring participants to resist craving or quit smoking. "Our results to date suggest it may be possible to reduce smoking and craving, even in those who have no intention to quit smoking," they said.
Help for smokers trying to quit
Quitting smoking is more likely to be successful with help. Mindfulness meditation may improve the odds, as well as steps like these:
Consider medication. Scientists say that nicotine replacement and other medications used to help people quit may increase the chance of success to about 25%.
Seek counseling. Individual counseling can help people overcome all kinds of addiction, including smoking.
Try something new. Although other help methods have not been found to be consistently effective, some people attribute success in quitting smoking to alternative approaches like acupuncture, support groups, herbal therapies, and electronic cigarettes.
Try again. Many people who quit do so by going cold turkey without any help—though it can take a number of tries.
(Proc Natl Acad Sci 2013;110:13971–5)
Maureen Williams, ND, completed her doctorate in naturopathic medicine at Bastyr University in Seattle and has been in private practice since 1995. With an abiding commitment to access to care, she has worked in free clinics in the US and Canada, and in rural clinics in Guatemala and Honduras where she has studied traditional herbal medicine. She currently lives and practices in Victoria, BC, and lectures and writes extensively for both professional and community audiences on topics including family nutrition, menopause, anxiety and depression, heart disease, cancer, and easing stress. Dr. Williams is a regular contributor to Healthnotes Newswire.