HealthNotes
Can Folic Acid Help Protect Against Colorectal Cancer?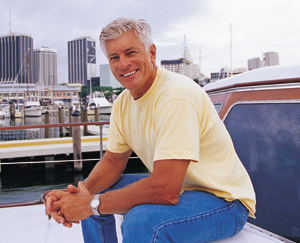 Adequate folate status during ages 45 to 64 years may confer benefit on colorectal cancer risk in later life
In contrast to other countries throughout the world where rates are rising, colorectal cancer rates have dropped in the United States. An analysis in the
American Journal of Preventive Medicine
suggests that, along with improved use of screening tests, the decrease may be attributed to increased
folic acid
intake during the past few decades.
Adequate folic acid over time linked to benefit
In this analysis, Harvard School of Public Health researchers explore the link between folic acid intake in the American population and colorectal cancer risk. Looking back at the Food and Drug Administration (FDA) decisions to increase the dose of folic acid allowed in supplements (in 1973), and to mandate the fortification of flour and grains with folic acid (in the 1990s).
Researchers wondered: could these changes be linked to cancer protection? After reviewing data on time trends in colorectal cancer incidence rates and timing of improved folic acid intake, they suggest:
There may be a link between improved folic acid intake and a lower colorectal cancer incidence in the United States today.
Specifically, that "adequate folate status during the ages of 45 to 64 years may confer benefit on colorectal cancer risk in later life."
The authors comment, "Assuming a time lag of a decade or longer to see a benefit on colorectal cancer risk, folate appears to be one of the most promising factors that could explain the downward trend of colorectal cancer incidence rates in the US."
The authors warn that it is important to interpret their findings with caution, and they recommend large, long-term research trials to understand more about the link between folic acid and colorectal cancer risk. Some prior research studies have not supported a link between folic acid and lower colorectal cancer risk, and still other studies have suggested that increased folic acid intake might increase the risk of colorectal cancer.
Improving colorectal cancer rates
Screening tests are essential. Screening for colorectal cancer remains the most important prevention measure, and such tests have significantly contributed to the downward trend in colorectal cancer rates in the United States. These include: sigmoidoscopy (a scope is inserted through the rectum to view the lower part of the colon) and colonoscopy (a similar scope used to view the entire length of the colon), which are used to look for precancerous and cancerous lesions; and checking stool for the presence of blood.
What other factors may impact cancer rates? According to the study authors, other factors leading to improved colorectal cancer rates in the United States may include increased folic acid intake; a nationwide reduction in smoking; and the population's routine use of calcium, aspirin, and hormone replacement therapy, which have all been linked to lower colorectal cancer risk.
Talk with a doctor. Discuss your risk for colorectal cancer and ask about which tests are appropriate for your age and medical history. It's always wise to go to a knowledgeable doctor to discuss the risks and benefits of supplements.
(Am J Prev Med 2014;46:S65–S72)
Jane Hart, MD, board-certified in internal medicine, serves in a variety of professional roles including consultant, journalist, and educator. Dr. Hart, a Clinical Instructor at Case Medical School in Cleveland, Ohio, writes extensively about health and wellness and a variety of other topics for nationally recognized organizations, websites, and print publications. Sought out for her expertise in the areas of integrative and preventive medicine, she is frequently quoted by national and local media. Dr. Hart is a professional lecturer for healthcare professionals, consumers, and youth and is a regular corporate speaker.