HealthNotes
Can Eating Garlic Protect Lungs from Cancer?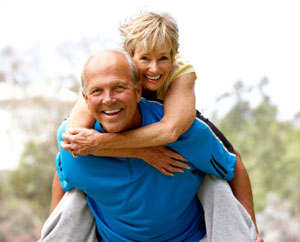 Lung cancer risk decreased by 44% in people who ate raw garlic two times per week or more
For centuries, people around the world have turned to garlic for its medicinal and health-promoting effects. A study in
Cancer Prevention Research
appears to support this traditional practice and found that a Chinese population who ate raw garlic at least two times per week had a significantly lower risk of
lung cancer
.
Raw garlic linked to lower risk
In this study, researchers explored the link between eating raw garlic and the risk of lung cancer. Researchers interviewed 1,424 people with lung cancer and 4,543 healthy people about the amount of garlic they ate, and they asked them other questions about their diet and environment.
Compared with people who never ate raw garlic, lung cancer risk decreased by 44% in people who ate raw garlic two times per week or more (about 33.4 grams of garlic per week) and by 8% in people who ate raw garlic less than two times per week (about 8.4 grams of garlic per week).
Other study findings included noting strong risk factors for lung cancer, which included:
tobacco smoking,
a family-history of lung cancer,
fumes from high-temperature cooking oil,
pollution from nearby factories, and
eating a lot of fried foods.
Drinking green tea and physical exercise were linked to a decreased lung cancer risk.
The study authors comment that "raw garlic consumption may potentially serve as a chemopreventive agent for lung cancer," adding that "effective components in garlic in lung cancer chemoprevention warrant further in-depth investigation."
What's in the garlic?
Garlic is an Allium vegetable and contains a number of compounds that may help protect against cancer. These compounds may help stop cancer cell and tumor growth, reduce inflammation, and even boost the immune system, which fights off infections and some other diseases, according to the study authors. Adding to this study, prior research has suggested that regularly eating garlic may help protect against other types of cancer such as stomach, colon, and prostate cancer. Large clinical research trials are needed to confirm these findings.
Talk with a doctor about important cancer prevention screening tests and about what you can do to optimize your health. The good news is that there are many things a person can do to try to prevent cancer through diet, exercise, and lifestyle choices. Eating a healthy diet, exercising regularly (as able and with a doctor's OK), and not smoking or living in highly polluted environments are all steps in the right direction.
(Cancer Prev Res 2013;6:711–8)
Jane Hart, MD, board-certified in internal medicine, serves in a variety of professional roles including consultant, journalist, and educator. Dr. Hart, a Clinical Instructor at Case Medical School in Cleveland, Ohio, writes extensively about health and wellness and a variety of other topics for nationally recognized organizations, websites, and print publications. Sought out for her expertise in the areas of integrative and preventive medicine, she is frequently quoted by national and local media. Dr. Hart is a professional lecturer for healthcare professionals, consumers, and youth and is a regular corporate speaker.