HealthNotes
Calcium Supplements Come in So Many Forms–Which Is Best?

Expert Advice from Suzanne Dixon, MPH, MS, RD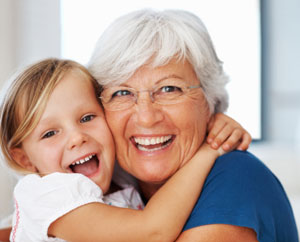 Taking calcium supplements throughout the day, so you get no more than 300 mg at one time, may improve absorption
Supplement smarts
If you and your doctor think there might be benefit in supplementing calcium, keep the following in mind when deciding on which supplemental form of calcium may be best for you:
Calcium citrate malate (CCM): Well-absorbed by the body, this form may be more effective for keeping bones strong compared with others
Calcium citrate: The calcium salt of citric acid (different from CCM), which some tolerate better
Calcium carbonate: The main ingredient of antacids such as Tums®; the calcium absorption is comparable to the absorption of calcium from milk, except for people with low stomach acid, who won't absorb calcium carbonate unless they take it with a meal
Calcium amino acid chelates: Not well studied, though they appear to be well-absorbed by the body
Microcrystalline hydroxyapatite: In people with certain conditions, this bonemeal variation has been shown to build bone mass
Too much calcium from dietary supplements may lead to constipation, bloating, and gas, and whatever supplement you use, spreading them out throughout the day, so you get no more than 300 mg at one time, may improve absorption.
Finally, if bone health is your goal, make sure you get enough vitamin D, magnesium, and vitamin K. If you're low in these other critical nutrients, supplementing calcium alone is unlikely to improve bone health.
Suzanne Dixon, MPH, MS, RD, an author, speaker, and internationally recognized expert in chronic disease prevention, epidemiology, and nutrition, has taught medical, nursing, public health, and alternative medicine coursework. She has delivered over 150 invited lectures to health professionals and consumers and is the creator of a nutrition website acclaimed by the New York Times and Time magazine. Suzanne received her training in epidemiology and nutrition at the University of Michigan, School of Public Health at Ann Arbor.