HealthNotes
Calcium Plus D Equals Fat Loss?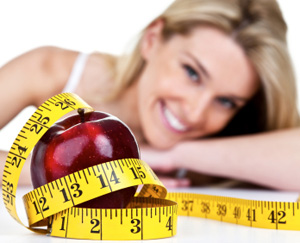 Fat loss was significantly greater in the calcium plus vitamin D group
Boosting
calcium
and
vitamin D
consumption may help overweight young adults with low calcium intake to
lose weight
—especially around the middle—reports a study in
Nutrition Journal.
Don't diet without it
Several studies have suggested that calcium might be a key ingredient in maintaining a healthy weight, as higher calcium intake is associated with lower body weight. Higher vitamin D levels are also linked to better metabolic health and lower body fat. But trials using calcium and/or vitamin D to aid in weight loss haven't always yielded promising results.
Researchers from Shanghai, China investigated the effects of calcium and vitamin D supplementation on weight loss, body mass index (BMI), body fat, belly (visceral) fat, blood pressure, blood fats, and insulin and glucose levels in 43 overweight and obese college-age students who consumed less than 600 mg of calcium per day.
Half of the students were given 600 mg of calcium as calcium carbonate plus 125 IU of vitamin D3 for 12 weeks; the other students (the control group) didn't receive a supplement. Both groups reduced their caloric intake by 500 calories per day.
Both groups lost weight and reduced their BMI.
Fat loss, including visceral fat, was significantly greater in the calcium plus vitamin D group than in the control group.
No significant differences in blood pressure, blood fats, or insulin and glucose levels were noted between the groups.
"The calcium [plus] D group achieved 55.6% augmentation of fat mass loss compared with the control, despite the fact that there was no significant difference in body weight change between groups," commented the investigators.
Lose your spare tire
Higher levels of visceral fat are tied to an increased risk of diabetes, high blood pressure, heart disease, and stroke in both sexes, as well as breast cancer and gallbladder disease in women. This type of fat is different from the inches you can pinch on your belly; it lies deep within the abdominal cavity where it surrounds the organs.
Luckily, there's something you can do to decrease the amount of visceral fat you're toting around:
Eat to beat the bulge: Aim for a diet high in lean protein and vegetables. Whole grains and legumes also provide valuable fiber to help keep blood sugar levels in check and keep you feeling satisfied.
Exercise like you mean it: One of the best ways to combat that spreading mid-section is to stay physically fit. Try to get at least 30 minutes of activity every day. Make sure you combine cardio with resistance training; cardio helps with weight loss, while strength training increases your metabolism so you burn more calories between workouts.
Avoid HFCS: Recent studies suggest that high fructose corn syrup consumption leads to visceral fat accumulation.
(Nutr J 2013;12:8 doi:10.1186/1475-2891-12-8)
Kimberly Beauchamp, ND, received her doctoral degree from Bastyr University, the nation's premier academic institution for science-based natural medicine. She co-founded South County Naturopaths in Wakefield, RI, where she practiced whole family care with an emphasis on nutritional counseling, herbal medicine, detoxification, and food allergy identification and treatment. Her blog, Eat Happy, helps take the drama out of healthy eating with real food recipes and nutrition news that you can use. Dr. Beauchamp is a regular contributor to Healthnotes Newswire.