HealthNotes
Bilberry Helps Heal Difficult Disorder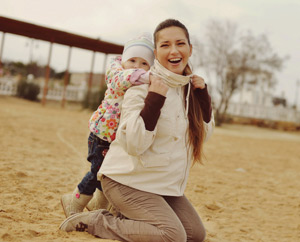 Ulcerative colitis was in complete remission for 63% of the people treated with bilberry
People living with a form of inflammatory bowel disease known as ulcerative colitis may get some symptom relief and healing by taking an extract of bilberry, reports a study in the Journal of Crohn's and Colitis.
Ulcerative colitis affects the large intestine and rectum, causing abdominal pain, diarrhea, bloody stools, fatigue, and sometimes fever. Having ulcerative colitis increases the chance of developing colon cancer. Ulcerative colitis is managed, rather than cured, though many of the therapies have significant undesirable side effects. For example, corticosteroids can cause weight gain and increase the risk of type 2 diabetes, and infliximab (Remicaid) increases the risk of serious infections and cancer.
Supporting a healthy colon
Anthocyanins are a class of antioxidant compounds found in purple, blue, and red fruits and vegetables like berries, Concord grapes, red onion, cherries, and red cabbage. Bilberries are a particularly rich source of anthocyanins, and studies suggest that they may improve vision and treat circulatory disorders through their free radical-scavenging actions. Bilberry has also been used in Europe for centuries to help treat diarrhea.
To study its effects on ulcerative colitis, a team of researchers from Germany and Switzerland tested a standardized extract of bilberry in 13 people diagnosed with a mild to moderate condition. Participants took 160 grams per day of the supplement containing dried bilberries and bilberry juice, providing about 840 mg of anthocyanins, for six weeks.
Before and after the study, the participants underwent a procedure to visualize the last part of the colon (sigmoidoscopy). Other tests measured disease activity and intestinal inflammation, and the people kept a diary of their symptoms throughout the study.
Here's what the study found:
By the end of the treatment period, disease was in complete remission for 63% of the people and, in total, 91% were either in remission or their symptoms had improved significantly.
Measures of intestinal inflammation decreased significantly over the course of the treatment.
Microscopic examination of intestinal biopsies confirmed the benefit of the treatment.
Disease activity and intestinal inflammation increased after bilberry was discontinued.
"Bilberry intake is neither associated with any observed moderate-to-severe side effects nor potential theoretical concerns with regard to long-term intake. Hence, our findings implicate a highly favorable risk–benefit ratio," commented lead study author, Dr. Luc Biedermann of the University Hospital Zurich.
Be colitis smart
While the results of the new study are encouraging, more research is needed before firm recommendations about bilberry can be made. In the meantime, try adding some of these tried and true remedies to your medicine cabinet:
Fish oil. Omega-3 fatty acids found in cold water fish such as salmon may help decrease inflammation and prevent relapses in people with ulcerative colitis.
Probiotics. Good health starts in the gut and studies have found that balancing the bacteria in the intestines could benefit people with inflammatory bowel disease by inducing remission and preventing local infection in the intestines.
Boswellia. Otherwise known as frankincense, this time-honored remedy may reduce ulcerative colitis symptoms and induce remission.
(J Crohns Colitis 2013;7:271–9)
Kimberly Beauchamp, ND, received her doctoral degree from Bastyr University, the nation's premier academic institution for science-based natural medicine. She co-founded South County Naturopaths in Wakefield, RI, where she practiced whole family care with an emphasis on nutritional counseling, herbal medicine, detoxification, and food allergy identification and treatment. Her blog, Eat Happy, helps take the drama out of healthy eating with real food recipes and nutrition news that you can use. Dr. Beauchamp is a regular contributor to Healthnotes Newswire.