HealthNotes
Beans Boost Health in Type 2 Diabetes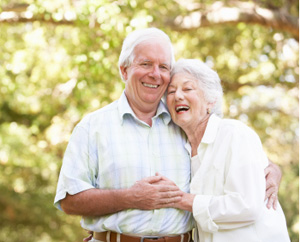 Legumes can improve markers of blood sugar control, blood pressure, and coronary heart disease risk
While
type 2 diabetes
has become more common, it's reassuring to know that sensible lifestyle approaches can keep many of the disease's complications at bay. This includes a healthy diet, and in particular, eating plenty of
legumes
—beans, chickpeas, and lentils. These nutritional powerhouses may play a special role in maintaining the health of people living with type 2 diabetes.
Lower glycemic index, better health?
To study the potential health benefits of adding beans into the diet, researchers randomly selected 121 adults with type 2 diabetes to follow a low-glycemic-index diet that included one cup of legumes per day, or a high wheat fiber diet, which significantly increased insoluble fiber intake.
The study participants followed the diets for three months, and completed food records to ensure they met the goals of their assigned eating plan. Researchers collected blood samples, blood pressure readings, weight, and waist circumference measurements approximately every two weeks during the study. At the end of the study, participants were asked to rate gastrointestinal symptoms, such as abdominal pain, bloating, and gas.
A marker of blood sugar control (hemoglobin A1C), systolic blood pressure (the top number), and their calculated coronary heart disease risk score all decreased in the low-glycemic-index, high-legume group compared with people on the high-wheat-fiber diet. There were no differences in gastrointestinal symptoms between the legume and wheat fiber groups.
Beans for better well-being
This trial suggests legumes, more so than wheat fiber, can improve markers of blood sugar control, blood pressure, and coronary heart disease risk. The study did not consider how legumes affect diabetes and heart disease directly—the researchers didn't follow participants long enough to see how legumes might affect risk of heart attack or diabetes complications, for example. Still, the results suggest eating more beans, chickpeas, and lentils may enhance metabolic and cardiovascular health in people with type 2 diabetes.
Our tips can help you add more legumes into your eating plan, which Dr. David Jenkins, lead author on the study notes, "will help you keep your blood pressure down and your blood glucose under control, and help you keep your cholesterol down."
Start slowly. To minimize gas and other digestive woes, start with a few spoonfuls of beans per day, sprinkled on salad or added to soups. As your body adapts, add more beans over time. Many people who have trouble eating beans simply eat too many at one time, which can overwhelm the digestive system.
Rinse well. When using canned beans, rinse them thoroughly in a colander, to remove the liquid and excess starch. This may cut down on gas for many people. It can also help reduce the amount of sodium in the beans (be sure to look for reduced sodium canned beans as well).
Consider your needs. For most healthy people, there are no downsides to eating more legumes, but if you have digestive issues, such as irritable bowel syndrome or inflammatory bowel disease, talk to a knowledgeable doctor or dietitian about whether to add beans safely into your eating plan.
Plan ahead. Dried beans are very inexpensive, making them an appealing source of protein, but plan ahead to make the most of them. Soak overnight, or during the day while at work, so they are ready for cooking the following evening.
(Arch Intern Med 2012, doi: 10.1001/2013.jamainternmed.70)
Suzanne Dixon, MPH, MS, RD, an author, speaker, and internationally recognized expert in chronic disease prevention, epidemiology, and nutrition, has taught medical, nursing, public health, and alternative medicine coursework. She has delivered over 150 invited lectures to health professionals and consumers and is the creator of a nutrition website acclaimed by the New York Times and Time magazine. Suzanne received her training in epidemiology and nutrition at the University of Michigan, School of Public Health at Ann Arbor.