HealthNotes
Garlic Does Lower Cholesterol, Evidence Suggests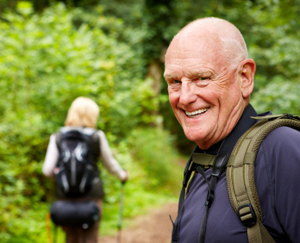 Overall, total cholesterol and triglyceride levels decreased in people taking garlic
Garlic
is widely marketed to reduce
cholesterol levels
, fight colds and other infections, lower blood pressure, and even prevent cancer. But are these claims true? A new meta-analysis of the research concludes that taking a garlic supplement can indeed be an effective way to reduce total cholesterol and triglyceride levels.
Pooling the data on garlic
The meta-analysis, published in the Journal of the Science of Food and Agriculture, included data from 26 controlled trials in which garlic supplements were compared with placebo in people with high fat (lipid) levels in the blood. Analyzing the combined pool of data, the researchers found that:
Overall, total cholesterol and triglyceride levels decreased in people taking garlic.
Greater reductions were seen in people who used garlic for more than 12 weeks.
Garlic powder and aged garlic extract were better at lowering cholesterol and garlic oil was better at lowering triglyceride levels.
The most dramatic results were seen in studies that combined garlic supplements with healthy changes to the diet. (Because they came from many different studies, they did not identify specific dietary changes, but standard advice about high-fiber, low-fat eating habits might be assumed.) 
Garlic had no effect on levels of HDL cholesterol ("good" cholesterol), LDL cholesterol ("bad" cholesterol), or Apo-B (another lipid marker linked to heart disease risk), though total cholesterol and triglyceride levels decreased enough to suggest benefit. 
Garlic is heart-healthy in more than one way
"This meta-analysis suggested that garlic could significantly reduce serum total cholesterol and triglyceride levels," the authors of the analysis said, adding that garlic may have other benefits for people with a high risk of heart disease as well. For example, garlic does more for heart health than reduce lipid levels. Some of its properties that make it a good choice for people with high cardiac risk are that it is:
Antihypertensive. A number of studies have found that garlic can reduce blood pressure in people with hypertension.
Anti-atherosclerotic. Garlic has been found to promote the breakdown of plaques on the artery walls.
Antioxidant. Compounds from garlic have antioxidant effects that may prevent damage to blood vessel walls.
Anticoagulant. Garlic can prevent clots by decreasing platelet "stickiness" and acting like a blood thinner.
Anti-diabetic. New research suggests that garlic can help normalize blood sugar levels and might be useful in treating metabolic syndrome, a set of symptoms linked to both heart disease and diabetes.
(
J Sci Food Agric
2012;doi:10.1002/jsfa.5557)
Maureen Williams, ND, completed her doctorate in naturopathic medicine at Bastyr University in Seattle and has been in private practice since 1995. With an abiding commitment to access to care, she has worked in free clinics in the US and Canada, and in rural clinics in Guatemala and Honduras where she has studied traditional herbal medicine. She currently lives and practices in Victoria, BC, and lectures and writes extensively for both professional and community audiences on topics including family nutrition, menopause, anxiety and depression, heart disease, cancer, and easing stress. Dr. Williams is a regular contributor to Healthnotes Newswire.