HealthNotes
Proposed Nutrition Label Changes—What to Do while They Figure It Out?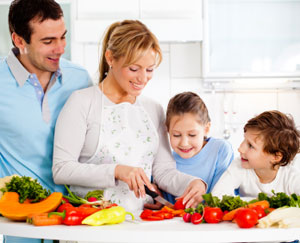 Better understanding our food should yield some measurable improvements in people's health
The trend towards transparency up and down the food chain continued this week as the US Food and Drug Administration (FDA) announced plans to update the Nutrition Facts and Supplement Facts labels—the familiar rectangular panel on every food and dietary supplement package.
When the panel debuted in the nineties it reflected the best understanding of nutrition science at the time. But the science—and most diets—have changed in the past two decades. The proposed new labels will provide more insight into products' nutritional values, allowing people to make more informed and precise health decisions. As Jessica Leighton, PhD, senior nutrition science and policy advisor at the FDA, explains, "The goal is to make people aware of what they are eating and give them the tools to make healthy dietary choices throughout the day."
In the meantime, be sure to get the nutrition you need
Better understanding our food is a move in the right direction that should yield some measurable improvements in people's health. The changes to the labels are going to take a while, however. So what to do while they're figuring it out? Regardless of what the labels say, it's always a good idea to look at the recommendations first-hand, so you have an idea how to approach optimal nutrition:
Consult reliable sources. Look to the experts when you need help, such as your doctor, dietitian, pharmacist, or high-quality online and print resources.
Check the numbers. Start with the

recommended dietary allowances (RDAs)

. Use age- and gender-appropriate guidelines, because nutrition needs vary considerably by life stage and age.
Limit labels and go lean. The healthiest foods often don't have labels. Base your diet around fresh whole foods: vegetables, fruit, nuts, seeds, legumes, and whole grains. When selecting labeled foods, lean cuts of meat and plain (non-flavored) dairy products are good choices.
Fill in the gaps. A good-quality, well-balanced multivitamin can help cover gaps if you have concerns that you you're missing out on key nutrients. (

What makes a good multivitamin?

)
Before making any changes to your current self-care routines it's best to talk to your doctor. Look for reliable third-party resources like Aisle7 Online (found at your favorite retailer's website) that summarize current diet and supplement science.
(Food Labeling: Revision of the Nutrition and Supplement Facts Labels. A Proposed Rule by the Food and Drug Administration on 03/03/2014. Accessed 03/02/2014: www.federalregister.gov/articles/2014/03/03/2014-04387/food-labeling-revision-of-the-nutrition-and-supplement-facts-labels)
Today's expert advice provided by Suzanne Dixon, MPH, MS, RD, an author, speaker, and internationally recognized expert in chronic disease prevention, epidemiology, and nutrition., Suzanne has delivered over 200 invited lectures to health professionals and consumers and is the creator of a nutrition website acclaimed by the New York Times and Time magazine. She received her training in epidemiology and nutrition at the University of Michigan, School of Public Health at Ann Arbor.