HealthNotes
Antioxidant from Green Tea Helps Heal a Diseased Gut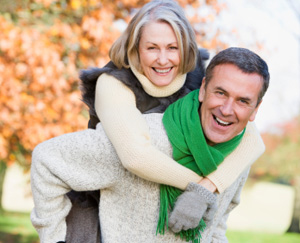 Ulcerative colitis symptoms improved in 10 of 15 people treated with EGCG
EGCG (epigallocatechin-gallate) is a plant flavonoid extracted from
green tea
. Due to strong antioxidant and anti-inflammatory properties, early research has suggested that EGCG may improve
cardiovascular health
and play a role in cancer prevention and treatment. In another preliminary study, researchers found that people with mild to moderate intestinal disease called
ulcerative colitis
had better colon health after taking EGCG.
Treating inflammation in the colon
Ulcerative colitis is a type of inflammatory bowel disease in which open sores or ulcers form in the inflamed colon lining, leading to rectal bleeding and chronic diarrhea. The drugs typically used to treat ulcerative colitis reduce the inflammation that is damaging the colon wall by suppressing the immune system and often cause serious side effects.
The study looking at EGCG and colitis was published in Inflammatory Bowel Diseases. It included 20 people with mild to moderate ulcerative colitis, each assigned to take either 200 mg of EGCG twice daily, 400 mg of EGCG twice daily, or placebo for eight weeks. They answered questions about their symptoms and the lining of their intestines was examined (by endoscopy) at the beginning and end of the study.
EGCG users see improvement
The participants were given scores at the beginning and end of the study to reflect the degree of ulcerative colitis activity based on their symptom questionnaire and endoscopic exam findings. These disease activity scores showed the following:
Ulcerative colitis activity scores improved in 10 of the 15 people treated with EGCG (66.7%) but no one in the placebo group improved.
Disease activity scores indicated that 8 of the 15 people in the EGCG groups (53.3%) were in remission at the end of the study.
There were no differences between people taking the lower and higher amounts of EGCG.
"This first ever study of EGCG in patients with ulcerative colitis provides convincing preliminary evidence for a demonstrable treatment effect in patients with inflammatory bowel disease," the study's authors said. "The observed clinical effect, coupled with a paucity in acute side effects, lends strong support for a more thorough evaluation of EGCG as a therapeutic agent for ulcerative colitis."
Taking care of an inflamed bowel
If you suffer from ulcerative colitis, these results suggest that EGCG might be helpful. Here are some other things that have been shown to help control inflammation and reduce symptoms:
Find out if you have food allergies. For some people, identifying and eliminating allergenic foods from the diet can lead to better control of ulcerative colitis symptoms.
Switch to fish. The fats in fish have anti-inflammatory effects while the fats in animal foods have pro-inflammatory effects. Including fish in the diet a few times each week, reducing dairy and other animal fat, and taking a daily fish oil supplement can reduce the inflammatory potential in the body.
Take a probiotic. Probiotic supplements have been found to be helpful in preventing infections and prolonging remission in people with ulcerative colitis.
(Inflamm Bowel Dis 2013;19:1904–12)
Maureen Williams, ND, completed her doctorate in naturopathic medicine at Bastyr University in Seattle and has been in private practice since 1995. With an abiding commitment to access to care, she has worked in free clinics in the US and Canada, and in rural clinics in Guatemala and Honduras where she has studied traditional herbal medicine. She currently lives and practices in Victoria, BC, and lectures and writes extensively for both professional and community audiences on topics including family nutrition, menopause, anxiety and depression, heart disease, cancer, and easing stress. Dr. Williams is a regular contributor to Healthnotes Newswire.