HealthNotes
Antioxidant Formula May Boost Male Fertility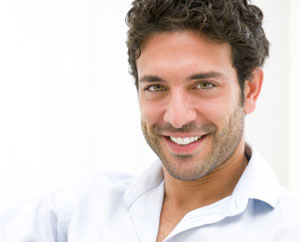 Sperm movement improved significantly by the end of the trial
For couples dealing with
male infertility
, a combination of
antioxidants
may help give sperm the boost they need to achieve pregnancy, according to a study in the journal
Archivio Italiano di Urologia e Andrologia
.
Not just a women's issue
About 10% of childbearing-age couples struggle with infertility. Men and women are almost equally affected, and about one quarter of all infertility cases have more than one cause.
Female infertility may be due to polycystic ovarian syndrome, thyroid disease, growths (fibroids) in the uterus, age, and blockage of the fallopian tubes from endometriosis or infection.
Enlarged veins in the testes (varicocele), environmental pollutants such as lead and pesticides, erectile dysfunction, scarring from sexually transmitted diseases or surgery, and heavy use of drugs or alcohol can cause male infertility.
Going to the source
Certain pollutants and toxins can create oxidative stress within the body, caused by free radicals. These unstable compounds can overwhelm the body's ability to detoxify them, sometimes leading to impaired fertility.
Based on the positive results of previous studies linking antioxidants with increased fertility, Italian researchers tested a combination of antioxidants and other nutrients including L-carnitine, acetyl-L-carnitine, fructose, citric acid, selenium, coenzyme Q10, zinc, ascorbic acid, vitamin B12, and folic acid in 114 men diagnosed with infertility.
The men (average age 31 years) took the supplement every day for four months. Sperm movement and shape were analyzed before starting the supplement and again at the end of the study.
17 (15%) of the men's partners achieved pregnancy during the study.
Sperm movement, but not shape, improved significantly by the end of the trial.
No adverse effects were noted during the treatment.
The researchers suggest that this formula might be a useful addition to couples undergoing artificial insemination.
Up your pregnancy odds
To help give you the best chances of pregnancy success, follow these tips:
Don't smoke. Cigarette smoke contains thousands of chemicals, many of which are known to interfere with normal reproduction.
Keep cool. Soaking for too long in hot tubs or working with your laptop on your lap for extended periods may lower sperm counts.
Maintain a healthy weight. Being overweight causes hormonal changes that may make it more difficult to conceive.
Cross train. If you're a bicycling enthusiast, consider switching up your routine. Sitting on a bicycle seat for too long may decrease sperm counts.
If you've been trying to conceive for more than 12 months without success, make an appointment to see your doctor.
(Arch Ital Urol Androl 2012;84:137–40)
Kimberly Beauchamp, ND, received her doctoral degree from Bastyr University, the nation's premier academic institution for science-based natural medicine. She co-founded South County Naturopaths in Wakefield, RI, where she practiced whole family care with an emphasis on nutritional counseling, herbal medicine, detoxification, and food allergy identification and treatment. Her blog, Eat Happy, helps take the drama out of healthy eating with real food recipes and nutrition news that you can use. Dr. Beauchamp is a regular contributor to Healthnotes Newswire.