HealthNotes
Another Piece in the Multivitamin–Breast Cancer Puzzle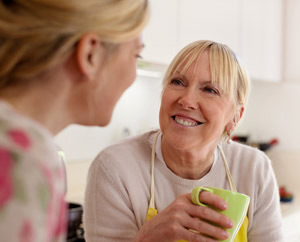 Women who took a multivitamin had a 30% lower risk of death from breast cancer
Prior studies have shown mixed results regarding the role of
multivitamins
in women with
breast cancer
, with some showing benefit and others showing none. A study in
Breast Cancer Research and Treatment
reports a positive finding for breast cancer survivors and links taking a multivitamin with a lower risk of dying early from invasive breast cancer.
Multivitamin linked to lower rate of early death
In this study, researchers explored the link between multivitamin use and death rate among 7,728 postmenopausal women with invasive breast cancer who were diagnosed during the Women's Health Initiative study. Data about multivitamin use was obtained before and after diagnosis. The women were followed for an average of seven years after diagnosis of breast cancer.
Results showed that compared with women who did not take a multivitamin, women who took a multivitamin had a 30% lower risk of death from breast cancer during the study period.
The study authors comment, "This large prospective study among US older women showed a consistent association between multivitamin and mineral use and lower breast cancer mortality." They add, however, that further research is needed before clear recommendations can be made.
More research needed
Mixed study results. Many women with breast cancer take multivitamins in hopes of improving their health, but the role of multivitamins in women with breast cancer has been unclear. Several large research studies have not shown any benefit in multivitamins preventing breast cancer recurrence or affecting the death rate. Still other studies, including this study, have suggested some benefit. These results make it unclear to breast cancer survivors regarding whether or not they should take a multivitamin. Hopefully, future research will help guide women regarding their choices in this area.
Talk with a doctor. In the meantime, all women, including women with breast cancer, should talk with their doctor about what supplements may be important for them based on their age, nutritional needs, and medical history. Women should also talk with a doctor about the risks and benefits of supplement use.
Live a healthy life. While the jury may still be out on the multivitamin issue for breast cancer survivors, there are many things a woman can do to protect her health. Eating a healthy diet, getting regular exercise, reducing stress, not smoking, limiting alcohol, and getting plenty of sleep are just a few of the steps a woman can take to optimize her health.
(Breast Cancer Res Treat 2013; DOI 10.1007/s10549-013-2712-x)
Jane Hart, MD, board-certified in internal medicine, serves in a variety of professional roles including consultant, journalist, and educator. Dr. Hart, a Clinical Instructor at Case Medical School in Cleveland, Ohio, writes extensively about health and wellness and a variety of other topics for nationally recognized organizations, websites, and print publications. Sought out for her expertise in the areas of integrative and preventive medicine, she is frequently quoted by national and local media. Dr. Hart is a professional lecturer for healthcare professionals, consumers, and youth and is a regular corporate speaker.