HealthNotes
Alpha-Lipoic Acid a Weight-Loss Aid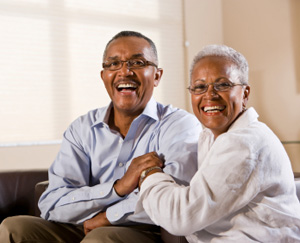 1,800 mg per day of oral alpha-lipoic acid was effective in achieving significant weight loss in obese subjects
Alpha-lipoic acid is already well known as a supplement that improves blood sugar control and reduces diabetes symptoms such as nerve pain. Now a study published in the
American Journal of Medicine
suggest that alpha-lipoic acid might also help obese people
lose weight
.
Supplementing a weight-loss diet with alpha-lipoic acid
The study, conducted in South Korea, included 360 obese people, some of whom also had hypertension, diabetes, or high cholesterol levels. They received dietary instructions aimed to reduce their calorie intake by 600 calories per day, with 55 to 60% of their calories from carbohydrate, 20 to 25% from fat, and 15 to 20% from protein.
After being on the diet for four weeks, they were divided into three groups:
the first group was treated with 1,800 mg of alpha-lipoic acid per day (600 mg three times daily),
the second group received 1,200 mg of alpha-lipoic acid per day (400 mg three times daily), and
the third group received placebo.
They remained on the diet and supplement program for 20 weeks.
Alpha-lipoic acid users bigger (weight) losers
When the researchers compared weight in the three groups, they noted:
The group receiving 1,800 mg of alpha-lipoic acid per day lost significantly more weight than the placebo group.
The group receiving 1,200 mg of alpha-lipoic acid per day also lost more weight than the placebo group, but this difference was not statistically significant.
Approximately 22% of people in the 1,800 mg alpha-lipoic acid group lost at least 5% of their body weight, but only about 10% of those in the other two groups lost 5% or more of their body weight.
The most common side effect seen in those taking alpha-lipoic acid was an allergic skin reaction that involved itching and in some cases hives, but only four people withdrew from the study because of this.
Welcome help for people with obesity
Only one drug is approved for use as a weight loss drug in the US: orlistat (Xenical®) and its side effects include digestive upset, diarrhea, and fecal incontinence. Another anti-obesity drug, sibutramine (Meridia®), was linked to increased risks of heart attack and stroke and is no longer available in the US and a number of other countries.
"We showed that 1,800 mg per day of oral alpha-lipoic acid was effective in achieving significant weight loss in obese subjects," the study's authors said. "Differences in side effects from currently used anti-obesity drugs suggest that alpha-lipoic acid may be effective as an adjunctive medication for obesity."
Other reasons to consider alpha-lipoic acid
Alpha-lipoic acid has other beneficial effects for people struggling with obesity and diabetes:
Improved blood sugar control. People with obesity have a high risk of developing diabetes. Studies have found that alpha-lipoic acid can increase insulin sensitivity so that cells are more able to take up sugar (glucose) from the blood. It might also have insulin-like effects of its own.
Nerve pain relief. Alpha-lipoic acid has been found to prevent the nerve damage and pain that is associated with diabetes.
Protection against age-related diseases. Alpha-lipoic acid is used in the body to make glutathione, perhaps our most powerful antioxidant. Some scientists speculate that alpha-lipoic acid could protect against atherosclerosis and heart disease, prevent cataracts, and reduce the likelihood of developing Alzheimer's dementia.
(Am J Med 2011;124:85.e1–8)
Maureen Williams, ND, completed her doctorate in naturopathic medicine at Bastyr University in Seattle and has been in private practice since 1995. With an abiding commitment to access to care, she has worked in free clinics in the US and Canada, and in rural clinics in Guatemala and Honduras where she has studied traditional herbal medicine. She currently lives and practices in Victoria, BC, and lectures and writes extensively for both professional and community audiences on topics including family nutrition, menopause, anxiety and depression, heart disease, cancer, and easing stress. Dr. Williams is a regular contributor to Healthnotes Newswire.