HealthNotes
Acaí Extract Might Maintain Metabolism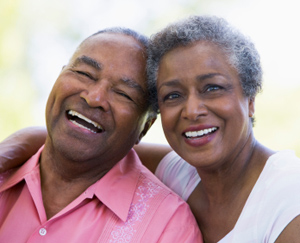 At the end of the study, blood sugar, insulin, and total cholesterol levels were significantly lower
Drinking an antioxidant-rich smoothie made from acaí berries could help reduce the chance of developing metabolic syndrome in at-risk people, according to a preliminary study published in Nutrition Journal.
An "apple-shaped" condition
Metabolic syndrome is a cluster of risk factors for heart disease and diabetes, including overweight (especially abdominal obesity, the type that gives people an apple-shaped body), high blood pressure, low HDL ("good") cholesterol, high triglycerides, high blood sugar, and insulin resistance.
Oxidation caused by free radicals in the body is one factor thought to contribute to metabolic syndrome and diets rich in fruits and vegetables can help boost the body's antioxidant capacity. The fruit of the acaí palm (Euterpe oleracea) is a concentrated source of antioxidants that improves markers of oxidative stress in animals, but little is known about how it affects people.
Power berries
The new study looked at the effects of acaí berries in ten overweight people who were at risk for developing metabolic syndrome. For one month, the people took 100 grams of acaí pulp two times per day in a smoothie. Fasting blood sugar, insulin, cholesterol, triglycerides, and markers of lung and overall inflammation were measured before and after the trial. The people also ate a test meal before beginning the acaí supplement and again at the end of the study. Blood pressure, lung inflammation, and blood sugar levels were measured before and after the meal was eaten.
At the end of the study, blood sugar, insulin, and total cholesterol levels were significantly lower than at baseline. Acaí berries also seemed to curb the blood sugar-raising effect of the test meal. Based on studies of diabetes prevention, "these reductions are greater than those deemed necessary for a change in risk status," said lead study author, Jay Udani of Medicus Research in Northridge, California.
No significant changes in triglycerides, inflammation, or blood pressure were noted, and no adverse effects were reported. Said Udani, "The results of this study suggest that conducting a larger placebo-controlled trial to determine the effects of acaí on risk factors for chronic disease is warranted."
An ounce of prevention
While metabolic syndrome can lead to other more serious diseases, it is also a very treatable condition. Caught early, you can take steps to keep it from progressing and lower your chances of developing heart disease and diabetes.
Try these tips to lower your risk of metabolic syndrome:
Lose weight: This is one of the most important things you can do to lower your risk. Remember to get enough sleep; body fat tends to concentrate in the middle when you're not properly rested.
Quit smoking: Besides decreasing your risk for lung cancer, quitting smoking helps replenish your antioxidant stores, lowers blood pressure, and improves cholesterol levels.
Exercise: Get moving to lose weight, lower your blood pressure, and improve insulin sensitivity. You'll have more energy and sleep better, too.
Eat a rainbow: Antioxidants congregate in brightly colored fruits and veggies like berries, kale, apples, nectarines, red cabbage, sweet potatoes, and broccoli.
(Nutr J 2011; doi: 10.1186/1475-2891-10-45)
Kimberly Beauchamp, ND, received her doctoral degree from Bastyr University, the nation's premier academic institution for science-based natural medicine. She co-founded South County Naturopaths in Wakefield, RI, where she practiced whole family care with an emphasis on nutritional counseling, herbal medicine, detoxification, and food allergy identification and treatment. Her blog, Eat Happy, helps take the drama out of healthy eating with real food recipes and nutrition news that you can use. Dr. Beauchamp is a regular contributor to Healthnotes Newswire.