HealthNotes
A Nutrient to Dial Down Irritability in Autism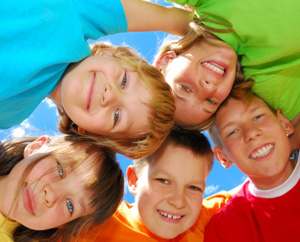 NAC may help normalize brain chemistry
Irritable is a word used to describe any fussy or fretful child who isn't responding to attempts to comfort or soothe them. And for children with an
autism spectrum disorder
, irritability can be a common occurrence, with few options for uncomfortable children or their frustrated parents. Now parents of children with autism may have some help managing irritability in the form of a dietary supplement called
N-acetyl cysteine
(NAC).
Balancing brain chemistry and behavior
The precise causes of autism aren't fully understood, but experts agree that a combination of genetic, developmental, and environmental factors contribute to risk of developing the disorder. Imbalances in certain brain neurotransmitters are a focus of research as well, with the goal being to identify and correct these brain chemistry abnormalities in children with autism allowing for normal relationship development and social functioning.
Narrowing in on NAC
NAC may help normalize brain chemistry, but it is not known if more normal brain chemistry translates into more desirable behaviors. To study this question, researchers enrolled 33 children (ages three to eleven years) with autism spectrum disorder into a 12-week study. Half the children were randomly selected to take NAC, and half received a placebo.
The children in the NAC group were given 900 mg once daily for four weeks, followed by 900 mg twice daily for four weeks. During the final four weeks, 900 mg of NAC was given three times per day. The children's behavior was tracked using the Aberrant Behavior Checklist, which is a standardized tool for assessing problem behavior in subjects with intellectual and developmental disabilities.
At the end of 12 weeks, the children in the NAC group had significant improvements in their Aberrant Behavior Checklist scores for irritability compared with children in the placebo group. There were no significant differences in side effects between the NAC and placebo groups.
Safety first
People with autism spectrum disorders are reported to be more irritable than other people, and this study suggests that the dietary supplement N-acetyl cysteine may lessen irritability in children with the disorder. The study was small, so it makes sense to proceed with caution if you would like your child to try NAC. Keep the following in mind before doing so:
Talk to your child's pediatrician and other medical team members before making changes to his or her diet or trying new dietary supplements.
One child in the NAC group experienced worsening of baseline agitation and irritability and was taken out of the study. The symptoms resolved, but the child exhibited the same behavioral worsening six weeks later, leading to a medical evaluation that revealed severe constipation. It is not known if the NAC contributed to the constipation, but be aware that NAC may cause gastrointestinal effects in some people.
Research on diet, supplements and autism is plentiful, and it may be tempting to try several things at once. It's smarter to make only one change at a time, and preferably with the supervision of your pediatrician or other professional who is familiar with your child. This will allow you to carefully track your child's response individually to each change, be it a diet change, a new supplement, or a new behavioral intervention.
(Biol Psychiatry 2012;71:956–61)
Suzanne Dixon, MPH, MS, RD, an author, speaker, and internationally recognized expert in chronic disease prevention, epidemiology, and nutrition, has taught medical, nursing, public health, and alternative medicine coursework. She has delivered over 150 invited lectures to health professionals and consumers and is the creator of a nutrition website acclaimed by the New York Times and Time magazine. Suzanne received her training in epidemiology and nutrition at the University of Michigan, School of Public Health at Ann Arbor.