HealthNotes
"Pleasantly Plump" May Mean Longer Life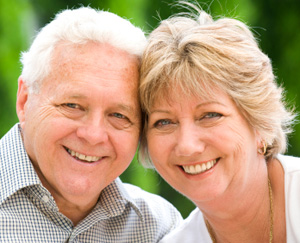 Being a little bit overweight is associated with a 6% lower chance of dying from any cause
If you're battling to lose those
extra few pounds
to improve your health, this might set you at ease: being a little bit overweight is associated with a 6% reduction in overall risk of death compared with being normal weight, according to a review published in the
Journal of the American Medical Association
. However, at a certain point
obesity
dramatically increases mortality risk.
What's a "healthy" weight?
BMI, or body mass index, takes into account a person's height and weight to estimate body fatness in these categories:
Less than 18.5: Underweight
18.5 to 24.9: Normal weight
25 to 29.9: Overweight
30 to 34.9: Grade 1 obesity
35 to 39.9: Grade 2 obesity
40 or greater: Grade 3 obesity
Health by numbers
The purpose of the review was to compile the results of different studies that looked at BMI categories and corresponding overall mortality risk (death from all causes). Using the results from 97 studies including 2.88 million people, the investigators found these trends:
Compared with people of normal weight, those who were overweight had a 6% lower chance of dying from any cause.
People with grade 1 obesity had a 5% lower chance of dying from any cause compared with normal-weight people, but this result wasn't statistically significant.
People with grade 2 or grade 3 obesity had a 29% greater risk of dying from any cause compared with people of normal weight.
"Our findings are consistent with observations of lower mortality among overweight and moderately obese patients," said lead study author, Dr. Katherine M. Flegal of the National Center for Health Statistics, Centers for Disease Control and Prevention. "Possible explanations have included greater likelihood of receiving optimal medical treatment, cardioprotective metabolic effects of increased body fat, and benefits of higher metabolic reserves."
Putting the results into context
This all sounds really encouraging, especially at evening snack time. But here's something to keep in mind: the study looked at overall mortality, but not cause-specific mortality. What this means is that the risk of certain diseases and conditions may be higher in overweight people, even though the combined risk from all causes is lower.
So if you have a strong family history of diabetes, for example, you might want pay more attention to your weight. "The evidence that obesity can cause metabolic abnormalities and many diseases is backed by decades of research," says Harvard School of Public Health's Nutrition Chair, Dr. Walter Willett, who cautions that the results of the new study should not be taken as license to pack on extra pounds in the hope of living longer.
(JAMA 2013;309:71–82)
Kimberly Beauchamp, ND, received her doctoral degree from Bastyr University, the nation's premier academic institution for science-based natural medicine. She co-founded South County Naturopaths in Wakefield, RI, where she practiced whole family care with an emphasis on nutritional counseling, herbal medicine, detoxification, and food allergy identification and treatment. Her blog, Eat Happy, helps take the drama out of healthy eating with real food recipes and nutrition news that you can use. Dr. Beauchamp is a regular contributor to Healthnotes Newswire.