HealthNotes
5 Steps to Improve Male Fertility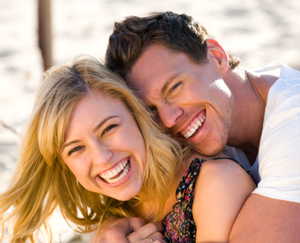 Couples facing infertility who learn and practice relaxation techniques increase their odds of conceiving
Male infertility
, which has been gradually increasing worldwide over the last six decades, is mainly caused by free-radical damage to sperm cells through a process called oxidation. These free radicals are generated by high temperatures, electromagnetic radiation, pesticides, and other pollutants, or may be encountered through lifestyle choices such as alcohol,
smoking
,
stress
,
obesity
, and poor diet.
The good news: couples can take these steps to counteract the effects of free radicals and improve their chances of conceiving:
Get antioxidant assistance.

Couples seeking fertility assistance due to low sperm count or low sperm motility may be more likely to become pregnant and have a child if the man is taking antioxidants, according to preliminary research. Studied nutrients include vitamin E, zinc, and L-carnitine.
Keep the conditions right for healthy sperm. Wearing loose underclothes and avoiding hot tubs and whirlpools may help. Stay away from toxic chemicals such as those found in lawn care products, and supply your body with lots of fruits, vegetables, and fiber-dense foods.

Support your partner

. Women also need to pay attention to diet and exercise and maintain a healthy weight to optimize the chance of conception. Avoid caffeine and alcohol, which can reduce the odds of getting pregnant.

Quit smoking

. Smoking has a negative impact on both male and female fertility. Explore the wide range of supports to help you achieve your goal. 
Practice relaxation. Studies have shown that couples facing infertility who learn and practice relaxation techniques increase their odds of conceiving.